28-30 September 2020 –

Berlin, Germany
This marcus evans conference serves as an international, cross-industry platform to discuss R&D and Innovation in the wake of economic downturn. This event provides a unique opportunity to address the impacts of the COVID-19 Crisis on R&D strategy, and explore ways how to build a resilient business model that can withstand future crises. Since the connection between a product and a consumer is vital, particularly in times of economic downturn, we will explore ways how to close the gap between the end-customer and R&D. We will discuss how crisis drives innovations in the business model, how to synchronise R&D with the customer's new needs and demands and how to adapt the overall R&D strategy to maximise commercial viability of products and services.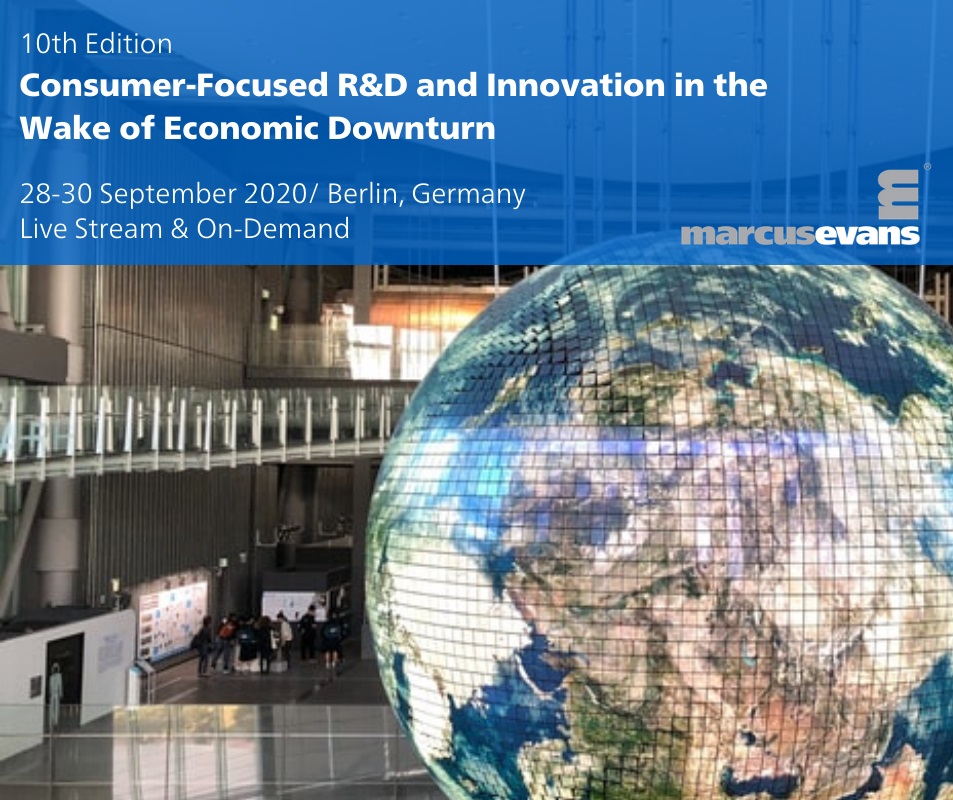 Attend cutting-edge conference sessions, obtain access to unique expertise and take away new solutions to your day-to-day business challenges.
Address the impacts of COVID-19 on R&D
Find out how the crisis drives innovations in your business model
Explore how to synchronise R&D with customer's demand
Learn how to adapt your R&D strategy to maximise commercial viability of your products and services
Explore innovative methods of cross-industry collaboration
Discuss agile methods of R&D to deal with constant disruptions
Discover how to run a team that creates the future instead of following trends
Discuss organisational design of a global R&D network
Speakers include:
Thomas Mueller-Kirschbaum, Head of R&D and Sustainability at Henkel, Germany
Guido Schwartz, Strategy & Innovation Lead at Airbus, Germany
Oliver Thimm, Director Performance Biologicals and White Biotechnology Research at BASF, Germany
John Harris, Global R&D Director at Panasonic, UK
Said Zahrai, Robotics Head of Innovation at ABB, Germany
Special offers apply for R&D Today members/readers that register for the event.
To find out more please visit the event website: https://bit.ly/2zRoqaU
For registration fees, please email [email protected]