Next year RADMA will be celebrating 40 years of the R&D Management Conference with a Hall of Fame to recognise the contributions made by researchers to this discipline.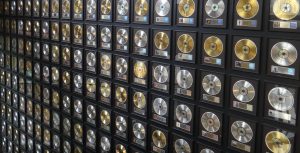 The Hall of Fame is being coordinated by Valeria Dammicco at the Department of Engineering, University of Cambridge, she says that awards will be a celebration of the most impactful R&D Management research.
"We are asking visitors to R&D Today and delegates at the R&D Management Conference 2019 to let us know which three academic  authors they think has made the biggest impact in the field of R&D and Innovation Management and to give an example of their contribution."
The survey is live here if you would like to nominate your top three?
RADMA provides a number of grants for post-graduate students and hosts the annual R&D Management Conference, Valeria was awarded a RADMA doctorate studentship last year, and she says this is helping her to cover the cost of her living expenses, She says; "I am very grateful for this opportunity, which has significantly improved my academic experience."
Valeria is looking at the role of Fab-Spaces, also known as Maker Spaces, Hacker Spaces and Fab Labs and how they are stimulating entrepreneurship and user-innovation and discusses this in a post that is part of our series to celebrate the role of RADMA in the community.
More information about R&D Management Conference 2019
To nominate your top three authors – click here