Over 300 presentations were made during the conference on a wide range of themes – the best were selected for special note.
Best Academic Paper
Winner
Paper #153: Powering sustainable innovations: Strategies for collaborating with deviant partners by Jouni Juntunen, Minna Halme, Angelina Korsunova and Risto Rajala
Reviewer's comment: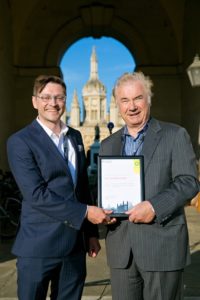 '…because of its novel insights and contribution to our field. It not only addresses a relevant R&D management question, but one that is of high importance in our times of shared value innovation thinking. From a methodological point, the research really is nicely done and the analyses result in the articulation of four distinct strategies that can underpin stakeholder interaction and collaboration during innovation processes. Especially the introduction of the temporal dimension as a pivotal building block of the strategy typology is interesting and distinctively contributes to our understanding of the management of stakeholder collaboration.'
Finalists
Paper #591: The importance of patents for innovation appropriation and open financing: A new view by Marcus Holgersson and Ove Granstrand
Paper #604: Effects of customization and product modularization on financial performance by Magnus Persson and Björn Lantz
Best Industrial/Practitioner Paper
The winner:
Paper #147: Business case earned value management by  William Alvin Wilby, Christopher Paul Turner, Thales UK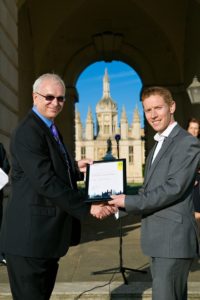 Reviewer's comments:
'..this paper addresses a real and important issue. It does it through a quite convincing simple model. Well done.'
'An interesting paper trying to address the challenge of providing robust quantitative metrics in situations of high uncertainty.'
'An ideal conference paper: interesting and useful, and can be expected to generate valuable discussion.
Finalists:
Paper #118: Technology roadmap development framework: A case study within the energy sector by James Hillegas-Elting, Chih-Jen Yu, Terry Oliver, Tugrul Daim and Judith Estep
Paper #253: Roadmapping New Product Development in PETRONAS Chemicals Group by Khairul Ridzwan Ibrahim, Ross Gilmour, Rozaidi Mohamad, Ahmad Azuddin Zaid and Mohd Mazran Ibrahim
Best Student Paper
The winner: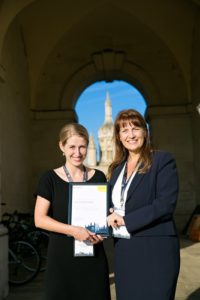 Paper #489: Why and how companies implement circular economy concepts: The case of cradle to cradle innovations by Viktoria Drabe, Cornelius Herstatt, Hamburg University of Technology
Reviewer's comment:
'Very relevant and excellently operationalised paper on the phenomenon of circular economy with focus on cradle to cradle quality standard. This is one of the first works in this area providing such broad empirical evidence'
Finalists:
Paper #285: Crowdsourcing and stock markets by Francesco Cappa, Raffaele Oriani and Michele Pinelli
Paper #536: Innovating the value proposition: The case of vehicle-to-grid technology by Sana Akbar Khan and Rene Bohnsack