Over hyped technology is part of the journey – but does this kill or make innovation? 
One of the tracks of the R&D Management Conference is exploring the dynamics of technological hype and legitimacy – two phenomena at heart of any technology's innovation journey. The deadline for submissions is 3rd February.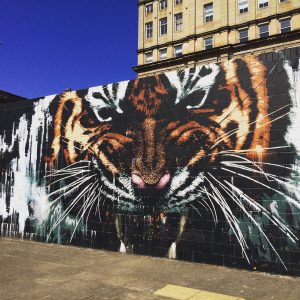 Technology hype
Technology hype can be understood as the sudden, overly positive and irrational collective reaction to the introduction of a new technology. It constitutes a source of 'overshoot', when waves of high-rising expectations in favour of a technology become too positive (Van Lente, Spitters, & Peine, 2013).
Technological legitimacy
This is characterised as a match or mismatch of a technology with the norms, values and beliefs of its wider social context (Markard, Wirth, & Truffer, 2016). It is achieved when an audience evaluates the entity as 'desirable, proper, or appropriate within some socially constructed system of norms, values, beliefs and definitions (Suchman, 1995).
'Hype' shapes the dynamics of a technology's innovation journey, by bolstering the level of positive expectations associated with a technology, which can in turn lend yield much needed political and financial capital for the technology (Borup, Brown, Konrad, & Van Lente, 2006; Van Lente et al., 2013).
However, should the technology's progress or performance fail to meet these inflated expectations, this can have an adverse effect on the technology's legitimacy, with some potentially characterising it as a 'failure'. These dynamics have a direct bearing on a technology's perceived legitimacy and in turn the likelihood it will reach mass deployment.
To date, few studies have been able to understand how the hype process influences the legitimation of a technology (Ruef & Markard, 2010). Consequently, we have a relatively poor understanding of the relationship between technological hype and legitimacy, and how this ultimately shapes the journey a technology takes towards commercialisation. This session looks to fill this gap.
Objectives of the track looking at technology hype and legitimacy
The session will invite contributions that offer insight into the following:
The drivers of technological hype in different institutional fields and across different levels of analysis.
The patterns and process by which technology hype and legitimacy evolve over time.
The criteria against which technology legitimacy is built.
The interaction between technological hype and legitimacy.
How hype is used in the legitimation of technology development.
Organisational strategies and government policy to build technology legitimacy, especially for radical innovations.
Methods to evidence how technology hype and legitimacy change over time, and the factors responsible for why
Co-Chairs
Matthew Hanon Senior Lecturer at the University of Strathclyde's Business School. His research examines the policy and market conditions necessary to accelerate low-carbon energy technology and business model innovation, with a special focus on offshore and local renewable energy.
Niall Mackenzie, Senior Lecturer in Entrepreneurship (Management), Adam Smith Business School, University of Glasgow
Stephen Knox,University of Strathclyde's Business School
Reviewers
Anna Spadavecchia