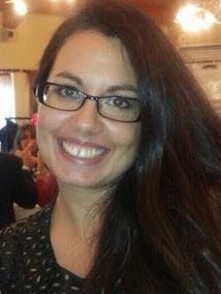 A living lab is a research concept, defined as a user-centred, open-innovation ecosystem (which could be a university) that operates with a particular territory such as a city or region. Laura Corazza is the chair of a track in the R&D Management Conference 'Accounting for social impact of universities' that is looking at the 'third mission'; how universities integrate research and innovation processes to support the sustainable development of societies. 
Here she talks about her fascination with this subject.
Track:
Accounting for social impact of universities: Interdisciplinarity, multi-stakeholder engagement and innovation for a sustainable future.
What do you think are the most disruptive influences impacting developments in your track?
Higher Education Institutions all over the world are facing pressure to deliver knowledge in a way that supports the more sustainable development of societies. This is creating discussion over the techniques used to communicate, engage and  provide knowledge.
European universities have traditionally recognised teaching and academic research as their two main missions however, more recently a third mission, engagement with society and industry has emerged.
Measuring the success of this third mission activity is under scrutiny. It is sometimes over-problematised with the false myth of performance measurement which may push aside the real aim of sustainable development.  Giving specific direction to research, teaching, public engagements activities to achieve specific sustainable development results, may require HEIs to adopt new engineered processes, as well as, coordinated efforts.
Public engagements, partnerships with local stakeholders, new forms of dialogue and polydialogues, virtual interactions, are all examples of disrupting ways to go beyond the traditional ivory-tower monologue.
Can you describe some recent findings in this area that are of interest to you personally?
Intriguingly, the relationships between a university and its territory is a still under explored field of knowledge that goes beyond the traditional public institution versus award/punishment logic of ranking.
There is much more to be accounted for that is not grasped through indicators of formal knowledge transfer. For example: how the institution works with disabled students, inmates, the vulnerable and stigmatised. This requires transversal soft skills for sustainable development, interdisciplinarity and urban planning, etc.
Social Network Analysis used to describe Living Labs can equally be applied to visualise the network of relationships that a university has with its local stakeholders and this is showing some impressive results.
If someone was new to this topic what would you suggest they read to get a quick overview of the issues? 
Cottafava, D., Cavaglià, G. and Corazza, L. (2019), "Education of sustainable development goals through students' active engagement: A transformative learning experience", Sustainability Accounting, Management and Policy Journal, Vol. 10 No. 3, pp. 521-544. https://doi.org/10.1108/SAMPJ-05-2018-0152
Walter Leal Filho, Ubiratã Tortato, Fernanda Frankenberger (2020), Universities and Sustainable Communities: Meeting the Goals of the Agenda 2030, Springer, https://doi.org/10.1007/978-3-030-30306-8 My Linkedin profile https://it.linkedin.com/in/laura-corazza-62943a25


Accounting for social impact of universities: Interdisciplinarity, multi-stakeholder engagement and innovation for a sustainable future is one of the tracks at the 2021 R&D Management Conference being hosted by the University of Strathclyde, Glasgow, from 7 – 8th July 2021- see more information here.
Track chairs:
Laura Corazza, Researcher and Lecturer in Sustainability Accounting and Accountability, University of Turin, Editor of the Sustainability Reporting of University of Turin. See her LinkedIn profile here.
Dario Cottafava, Department of Culture, Politics and Society, University of Turin
Grazia Sveva Ascione, Department of Economics and Statistics, University of Turin