Industrial manufacturers increasingly develop digital platforms in the business-to-business (B2B) context to deliver services.  Research by Marin Jovanovic, Assistant Professor at the Copenhagen Business School, Assoc. Prof. David Sjödin and Prof. Vinit Parida, from the Luleå University of Technology, has revealed that while in the business-to-consumer sector platform firms use a 'winner takes all' strategy (e.g., Spotify, Netflix, Uber, Airbnb), within the B2B sector the approach is to more collaboratively expand the platform value with their customers, suppliers, technology providers, and competitors.
We asked Marin about their paper 'Co-evolution of platform architecture, platform services, and platform governance: Expanding the platform value of industrial digital platforms'  and the implications of the findings.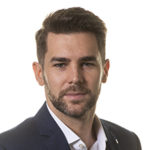 Q. Can you explain the difference between the platform strategies – does a more cooperative approach
mean B2B companies are less exposed to disruptive innovators?
Our research shows that the platform market in the B2B context is very fragmented, platforms are highly specialized, and platform size, in terms of end customers and complementors, is relatively small.
Take for example the martime industry. To fully exploit the digital technologies container shipping firms use ABB Ability digital platform to improve the efficiency and effectiveness of their ABB turbochargers. However, firms may operate with engines from multiple providers, such as MAN, Wärtsilä, or GE. In addition, container shipping firms would like to leverage the open platform ecosystem Kognifai by KONGSBERG Maritime.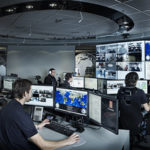 We have seen a similar pattern in the mining industry, where multiple construction equipment manufacturers (e.g., Volvo CE, Caterpillar, Komatsu Mining) have to connect their products, services, and proprietary digital platforms to create value for the mining site owner.
So, there is a lot more "platform coopetition" while "winner-takes-all" approach is less likely. Still, platformization is here to stay and actors need to find the best model for their current and future role in the industry. Consequently, actors in the B2B context should focus on developing skills and competencies to be excellent complementor rather than aggressively pursuing the role of a platform leader.
Q Can you explain what is meant by 'digital servitization'- is this just a strategy for the big players?
Digital servitization is a large-scale transformation in processes, capabilities, and offerings within industrial firms and their associated ecosystems, to progressively create, deliver, and capture increased service value, arising from a broad range of enabling digital technologies.
We see digital servitization as the transition toward smart product-service-software systems that enable value creation and capture through monitoring, control, optimization, and autonomous function.
Clearly, the digital transformation of incumbent firms with a large installed base is a priority because of the impact these firms have on society. However, we see numerous startups and SMEs joining the digital servitization transition as various ecosystem complementors (e.g., drone manufacturers, AI startups, IIoT device manufacturers). In particular, digital servitization has blurred the lines between traditional industries (e.g., manufacturing, maritime) and high-tech industries.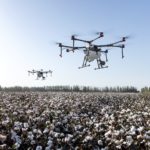 Q. What are the implications of your research for technology roadmaps?  Was it just chance that the platforms emerged in the way they have or could it have been predicted?
The information system research explored the notion of digital generativity (concern for the future). This is captured by one executive we interviewed who said:
"We started 2001 by connecting all our biggest machines, with no idea what we were going to use the data for, to be frank. It was more of a strategic decision, saying that 'we are probably going to use the data in the future to build services'.
"That's where it all started, then the current CEO took the decision to accept that cost, so today we have thousands of machines connected."
Digital technologies such as the Industrial Internet of Things (IIoT) have the generative ability to augment things, especially physical products. If we add a digital module (e.g., IIoT device) to a physical product – it becomes a "smart product".
More importantly, digital generativity increases the connectedness as an input and increases the innovation as an output. Thus, digitizing the physical products (e.g., investing in IIoT devices) was a necessary precondition. Since the technology sector did not develop the industry-specific digital platform for the B2B context, due to the lack of industry-specific knowledge and highly fragmented market of digital modules and cloud services, incumbent firms gradually invested in developing their proprietary industrial digital platforms.
They started small and closed and organically grew into more complex and open digital platforms; many of these companies took this route without knowing the outcome.
Q. If the ecosystems evolved as the technology (AI. Machine learning, connectivity) become available, how do companies future-proof their services and avoid becoming 'hostage' to the systems provider? 
This is an interesting question. I'll try to answer with an example of the  agricultural equipment manufacturer John Deere. Farmers have been increasingly forced to visit a John Deere dealership for even trivial repairs because the equipment is "too smart". This could be the consequence of the digital servitization transition where the entire solution is a "service".
However, it is important to distinguish if a customer buys on a conceptual level: a product, a product plus a service, or an outcome-based contract (as a platform service).
As platform providers are leveraging data across customers, geographies, and applications, they will always have a competitive edge over the customer. Nevertheless, under the outcome-based model, they will also import the risks of product and service failures. So, largely, an outcome-based model is in the best interests of the customer.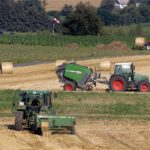 The critical question for platform providers is: how to organize platform governance for the highly complex platform services that include multiple platform ecosystem complementors (e.g., equipment providers, startups, SMEs, etc.) to reduce these risks? In such situations, data governance is essential. Data governance refers to structuring and organizing the data for a higher level of value creation via platform services.
In the B2B context, platform governance is a long-lasting process between the platform sponsor and prospective complementors that is evaluated on a case-by-case basis.
Marin Jovanovic is Assistant Professor at the Copenhagen Business School. He received a Ph.D. from the KTH Royal Institute of Technology and a Ph.D. Cum Laude from the Universidad Politécnica de Madrid. His research interests include digital transformation of manufacturing and maritime industries, platform ecosystems in the business-to-business context, and artificial intelligence.
Visit Marin's LinkedIn page, Twitter profile and CBS faculty profile.