Over 300 papers have been presented at the R&D Management Conference representing a huge body of work.
Many of these papers could be worked up for publication and at the conference there have been several sessions where there is an opportunity to meet the editors.
One session chaired by Dr Letizia Mortara included: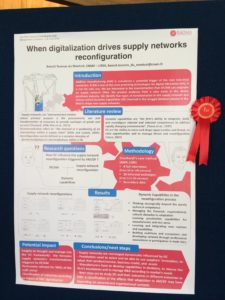 Jane List, World Patent Information
Professor Ellen Enkel, R&D Management
Professor Ben Martin, Research Policy
Anita Friis Sommer, RTM
If you have read papers in these publications that you think would be particularly useful for practitioners do let us know using the recommendation form.