The R&D Today website has had a refresh and we are excited to include some new features: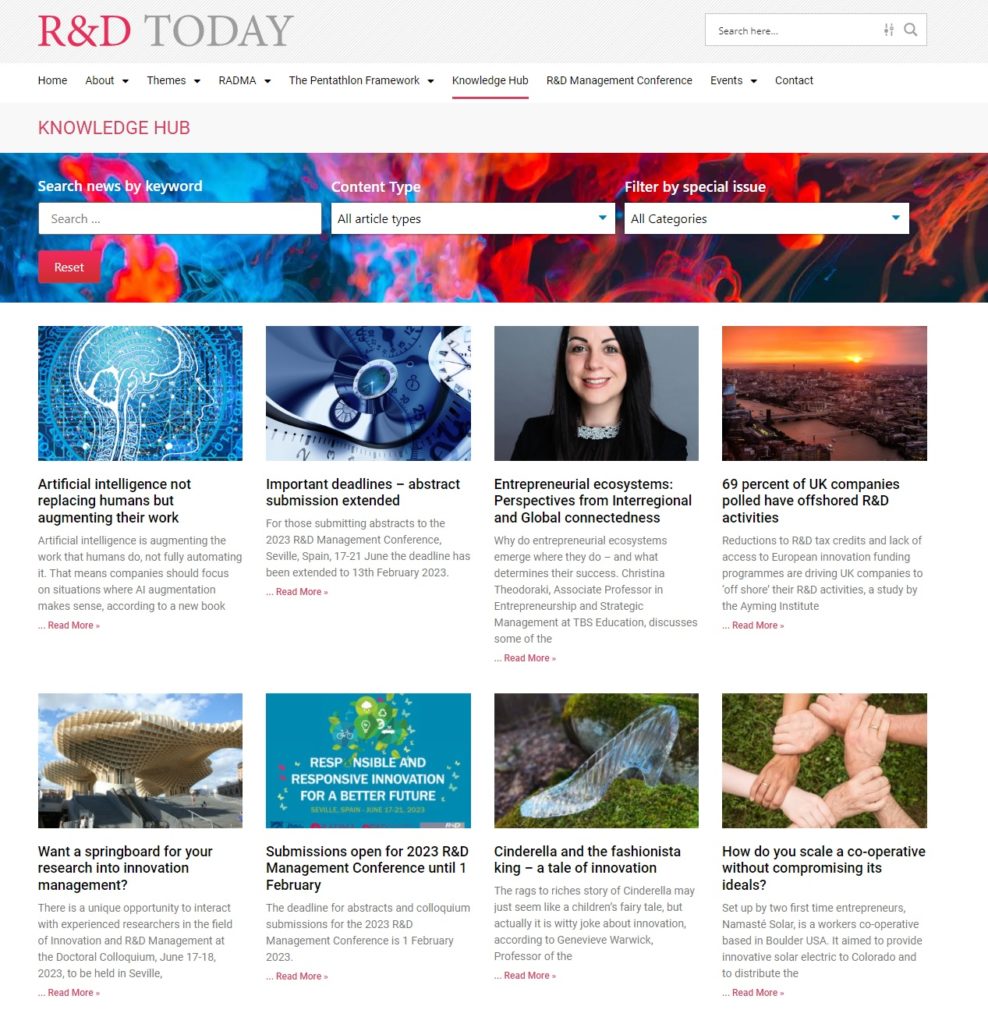 The RADMA scholars – many talented mid-study Masters and PhD students have benefited from the support of RADMA through its Postgraduate Student Research Support Programme – some of these students are highlighted here. We are delighted that so many have successfully completed their studies.
The Pentathlon Framework – The Pentathlon Framework identifies the five areas or elements of innovation management, enabling a complex topic to be divided into more understandable and management parts and allows strengths and weaknesses in each to be diagnosed.
The Knowledge Hub – the R&D Today website draws together inspirational thinking and signposts useful resources. The new Knowledge Hub aims to make this information easier to find.
The contributors – guest contributors share their expertise; we are always looking for more insights and industry case-studies – why not be a contributor and join the community.
Some key publications – we provide an overview of some of the publications covering different aspects of Innovation Management, including the R&D Management Journal which helps to fund RADMA and its activities.
R&D Management Conference – the annual conference and doctoral colloquium provides a focus for the community.