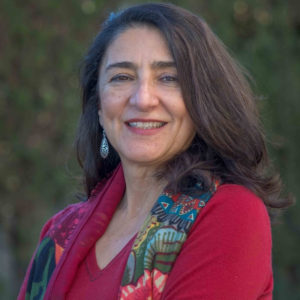 How do we build a better world by harnessing the power of innovation? There are many examples where technologies have transformed society in positive ways – sanitation, and vaccines are obvious examples but also consumer goods have a role. The washing machine liberated women from the drudgery of cleaning, releasing girls for education and contributing to the human capital available for more productive endeavours.
This bigger picture view of R&D is to be discussed at the 2023 R&D Management Conference "Responsible and responsive innovation for a better future". The conference is to be hosted in Seville and we asked Carmen Cabello Medina, Departamento de Organización de Empresas y Marketing at Universidad Pablo de Olavide, organisers of the conference, about the theme and her interests in innovation management.
She comments that it is crucial that innovation considers all the impacts: "Whatever the purpose of R&D Management, be it in the field of food, pharma, new materials or energy, all the impacts should be considered.
"Traditionally, we have mainly focused on the usefulness of a new technology or a new product, but other collateral effects should be also considered , such as CO2 emissions, logistic requirements, quality of work, the impact on local communities and so on.
"Agile and design thinking are among other methods that can help R&D management teams challenge their assumptions and adopt a new view that is more responsible and responsive."
What was a highlight of the R&D Management Conference 2022 for you?
"It has been a great opportunity to discuss and reflect on our contribution, as innovation management researchers, to an increasingly challenging world. The variety of perspectives provided by tracks included in the Conference and the inspiring thoughts of key speakers – both academic and executives – have shaped a very successful Conference.
"It was not only from an academic point of view. After two years of online events, all the attendees have enjoyed interacting with each other in the beautiful city of Trento."
In your recent paper 'Dancing with Wolves', you describe how collaborating with competitors forces firms to take significant risks but may also provide an opportunity for survival and success. Do you think coopetition has the potential for richer innovation?
"Competitors working together is not a rare phenomenon. Some well known innovations have come from cooperation with competitors, for example the development of vaccines, and engine efficiency in the automotive industry. Indeed, we are nowadays witnessing a lot of coopetition in global networks that are promoted from public entities e.g. EU, World Bank projects to develop sustainable solutions.
"It is clear that coopetition entails risks, such as issues regarding knowledge appropriation, which have to be managed. But it is worth taking the risk, as it represents the opportunity to bring very specialized and valuable knowledge together. This is the only way to tackle grand challenges of our time."
The Human Genome project was a success story for cooperation between competitors – do you think this is a good model for tackling other grand challenges?
"Indeed, it was a success story of cooperation in the broadest sense of the word, involving scientific networks, interdisciplinary teams, firms, governmental agencies, public and private sources…working together for a valuable purpose. We should learn important lessons from the Human Genome project.
"Cooperation for innovation is no longer an option but a requirement for governments and firms trying to face our grand challenges. All of us have witnessed how crises in different parts of the world are more interconnected than ever before and, consequently, much more difficult to solve. It is difficult to imagine that we will be able to face our grand challenges, such as climate change and global health, without a solid cooperation of all the actors involved and this includes competitors!"
The 2023 conference is being hosted in the wonderful city of Seville – for people that haven't visited before how would you describe the city and what should they look forward to eating, drinking and experiencing?
"I'm sure that people attending the Conference will enjoy the city a lot. It is not only a historic and very beautiful city, but it is also an amazing place to wander around and enjoy its incomparable atmosphere. You will be able to taste a great variety of "tapas" with either a cold beer "Cruzcampo" or a good Spanish glass of wine, in one of its many "terrazas".
I really hope that it will be a very delightful experience!

Find Carmen Cabello Medina on LinkedIn and view her profile on the Universidad Pablo de Olavide website.
Paper: R&D Management Dancing with wolves: how R&D human capital can benefit from coopetition