Accelerators have moved from being simple support organizations to become a key part of economic development policy, but are the models developed mainly in the US and Europe appropriate for emerging economies? Fizza Khalid, a doctoral researcher at University of Edinburgh Business School in Entrepreneurship & Innovation group, is investigating and we asked her about her findings.
Q How are emerging economies embracing accelerators?
Accelerators now have multiple roles – to build local entrepreneurial capacity, strengthen the networks, stimulate capital investments, and facilitate market connections – while all the time trying to make a profit on their investments in innovative startups!
Many emerging economies are now adopting the acceleration model to compensate for market failures or poor institutions and to seed a self-sustaining entrepreneurial ecosystem.
However, we have found that the research lacks an emerging economy perspective. We do not know how the model of accelerators borrowed from the high-tech, advanced economies like the US will respond to the different entrepreneurial challenges found in emerging economies.
The recent report from the Global Accelerator Learning Initiative (GALI) — the world's most authoritative source on accelerators — shows that accelerators have a substantial economic impact and are an essential support tool for venture growth in entrepreneurial ecosystems. They offer mentoring, networking, and investment opportunities to growth-stage startups.
The phenomenon has spread far beyond developed Western economies and as it travels globally, it changes in response to the needs and objectives of local ecosystems. We need to understand how new acceleration models interact and influence the entrepreneurial practices in a region.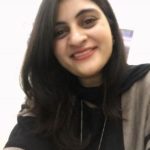 Q It sounds like the concept is dynamic? 
Yes, my research shows that accelerators serve different roles in different ecosystems by adapting to the needs of regional ecosystems and stakeholders. The design of accelerators has not stayed static; instead, it evolved in response to new market needs and the different regional contexts.
Accelerator models such as vertical integration and co-existence with incubators act as an entrepreneurial policy and take an integrated approach to draw together the knowledge, network, and resources of diverse regional ecosystems, intermediaries, and funding sources.
These actions across regions and organizations develop the local ecosystem, improve startup access to resources, create sustainable acceleration models, and remodel other intermediaries.
The findings from semi-structured interviews with accelerator managers, portfolio companies, and investors highlight five emerging accelerator models.
Acceleration Models in Emerging Economies
 
Explanation
Goal
Vertical integration
Combines acceleration services and a venture capital firm
Support startup's growth through better investment opportunities

Earn profits through equity stakes.

Co-existence
Brings incubation and acceleration model together.
Ensure a support system for startups through different stages.

Share ecosystem resources

Traveling Accelerator
Offers acceleration services within multiple ecosystems as they take the same cohort to different cities.
Improve accelerator's presence

Generate growth opportunities for startups through networks in other cities.

Greenhouse
Management consultancy with one-to-one mentoring and investment opportunities through a network of shepherds and angel investors.
Support slow-growing, local market focused SMEs
Overseas Acceleration
Participation in acceleration programs from other countries.
Create transnational learning, networking, and investment opportunities for entrepreneurs
The vertical integration to VC firms and the traveling accelerator address lack of investment and quality mentorship due to dispersed resources in nascent ecosystems of emerging economies. The co-existence of accelerators and incubators and greenhouse environment for startups provide support to all types of entrepreneurial ventures, startups or SMEs, through different stages of business growth. Also, overseas acceleration programs compensate for knowledge and capital gaps in emerging economies.
Q What learning points does your work offer others?
A policy perspective – Studying accelerators as a policy, rather than just as isolated organizations, in emerging economies opens new ways of understanding broader roles of entrepreneurship support models in ecosystem development. The policy perspective will provide a new way to understand the movement and intersection of entrepreneurial practices and economic development policies.
Adaptive nature of entrepreneurial models– Accelerators transform in forms and function to respond to the local needs and challenges. This questions the universality of entrepreneurship models and creates a need for understanding ecosystems and accelerators with a focus on the territorial perspective.
Q Looking wider at the field, what do you consider to be the future directions for research?
The debate on the relationship between acceleration and entrepreneurial ecosystems is gaining importance in literature and public discourse, but accelerators are just one of the many intermediaries necessary for a well-functioning ecosystem. There is a need to understand other support organizations with an embedded territorial context. As research on ecosystems develops, we must study entrepreneurial models and practices in developing ecosystems and emerging economies. These territorial perspectives will advance ecosystem research and provide insights to practitioners and policymakers on when to adopt global practices and how to adapt them to the local needs.
Q If someone wanted to know more about this subject, what would you recommend, they read?
My research broadly draws and contributes to the fields of entrepreneurship, ecosystem, and accelerators in emerging economies. To anyone interested specifically in accelerators, I would recommend the following articles and book as the starting point to this growing field of entrepreneurial research:
Pauwels, C. et al. (2016) 'Understanding a new generation incubation model: The accelerator', Technovation, 50–51, pp. 13–24.
Crișan, E. L. et al. (2019) 'A systematic literature review on accelerators', The Journal of Technology Transfer 2019 46:1. pp. 62–89.
Cohen, S. et al. (2019) 'The design of startup accelerators', Research Policy, 48, pp. 1781–1797.
Roberts, P. W. and Lall, S. A. (2019) 'Observing Acceleration: Uncovering the Effects of Accelerators on Impact-Oriented Entrepreneurs'. Palgrave Macmillan.
Fizza Khalid is a doctoral researcher at University of Edinburgh Business School in Entrepreneurship & Innovation group, under the supervision of Dr. Ben Spigel and Dr. Fumi Kitagawa. Her Phd is sponsored by the Higher Education Commission (HEC), Pakistan.
Visit Fizza's Twitter profile: @fizzakhaled
Visit Fizza's LinkedIn profile: /fizzakhalid