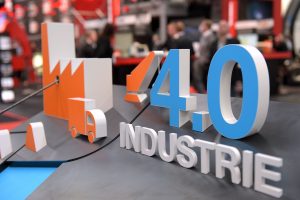 Industry 4.0 has become a popular buzzword among different communities, with the understanding of this phenomenon mostly limited to process automation and overall performance improvement. As a result, the development of novel technologies and services compliant with Industry 4.0 has been structured through approaches such as open innovation, business model innovation, and industrial organization.
This has meant that the role of the Industry 4.0 design principles (interoperability, transparency, technical assistance, decentralization ) in supporting and shaping novel innovation approaches is still poorly investigated.
Within the R&D Management conference 2019 Track 7.2 "Innovation is the trigger of Industry 4.0. What about the opposite?"  will look at this issue.
The Track 7.2 co-chairs are: Lia TIRABENI​, University of Turin; Klas Eric SODERQUIST, Athens University of Economics and Business; Gianluca D'ANTONIO, Dr., Polytechnic of Turin.
We asked Lia Tirabeni to explain more about the theme of the track.
1. What do you think are the most disruptive influences impacting developments in your track?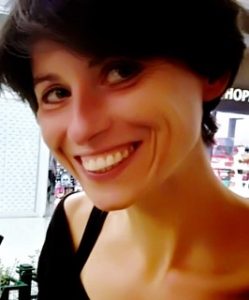 In the current global competition scenario, the manufacturing sector is facing the challenge and the opportunity provided by new technologies, within the Industry 4.0 paradigm, to develop their business models towards a new concept of intelligent factory.
To fully achieve the opportunities connected to this paradigm, companies will need to completely rethink their innovation processes. For example, recent advancements in information and communication technologies are crucial in impacting developments in my track.
However, these disruptive technologies must be carefully designed and implemented in order to be really useful for the organization itself and for the broad society. In order to achieve this, more than ever before and without rhetoric stance, I think it needs to adopt an inclusive and interdisciplinary approach to the Industry 4.0 phenomenon. In this vein, innovation represents the genuine field where this kind of interdisciplinary activity naturally comes alive.
2. Can you describe some recent findings in this area that are of interest to you personally?
I think that nowadays although not fully theoretically and conceptually formalized yet, we are assisting to a shift from the concept of 'Industry 4.0' to that of 'Enterprise 4.0' in the sense that the Industry 4.0 paradigm has been progressively broadening its boundaries well beyond the manufacturing sector involving a huge amount of different sectors, industries and type of companies (see for example Roblek, Meško, and Krapež, 2016; Mazali, 2018).
This conceptual shift is highly relevant with respect to innovation, as it implies the need to focus not only on innovation in production systems, but rather on the whole enterprise. This is a growing and interesting area of research.
Another line of research I'm particularly interested to concerns digitally-enabled systems for the enhancement of the role of the people in factories.
In this vein recent advancements in wearable and robotic technologies allow to track and support many aspects of work and workers opening up new opportunities along with great challenges related to the Industry 4.0 implementation. Thus, new innovation processes must be designed in order to fully accommodate these kinds of changes and technologies within organizations. Again, these innovation processes must sustain the whole business success together with the employees' wellness.
Accordingly, a link between open and employee-driven innovation (Tirabeni and Soderquist, 2019) supported by wearable and robotic technologies in an Industry 4.0 environment is far for being fully investigated. This is a second line of research.
Last but not least, in the Industry 4.0 competitive arena, there is at least a subject more 'fragile' and disadvantaged than others: SMEs. One line of research that is recently spreading and must be further improved concerns the ways through which this subject should be helped in acquiring and implementing those disruptive technologies and the proper process of innovation able to support them (Muller et al., 2018).
I am an academic researcher, but I am also a very practical person, and I strongly believe that besides any conceptual framework it needs to pragmatically focus on how to successfully match theory and practice for business and society growth.
3. If someone was new to this topic what would you suggest they read to get a quick overview of the issues?
I would suggest these further readings:
– Mazali, T. 2018. "From Industry 4.0 to Society 4.0, there and back". AI and Society 33(3): 405-411.
– Muller, J.M., O. Buliga and K.-I. Voigt. 2018. "Fortune favors the prepared: How SMEs approach business model innovations in Industry 4.0". Technological Forecasting and Social Change 132: 2-17.
– Roblek, V., Meško, M., Krapež, A. (2016). A Complex View of Industry 4.0, Sage Open, April-June: 1-11.
– Tirabeni, L., & Soderquist, K. E. (2019). Connecting the Dots: Framing Employee-Driven Innovation in Open Innovation Contexts. International Journal of Innovation and Technology Management, 1950031.
R&D Management Conference 2019 Track  7.2 – Innovation is the trigger of Industry 4.0. What about the opposite?
Track chairs are:
Lia TIRABENI​, University of Turin
Klas Eric SODERQUIST, Athens University of Economics and Business
Gianluca D'ANTONIO, Dr. Polytechnic of Turin
For more information – click here.