The Manhattan project built the first implosion-type fission bomb when much of the necessary information and theory were not available. Studying this project revealed interesting insights and some lessons on how to (and how not to) approach such investigations, offering potential interest both from an historical and technical point of view and for the observations about experimental method.
Experimenting in the Unknown: Lessons from The Manhattan Project –  Thomas Gillier and Sylvain Lenfle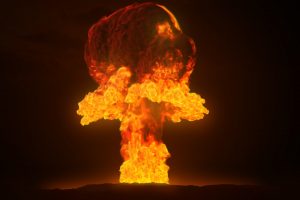 The first and most important characteristic of the Manhattan case was the nearly complete lack of knowledge regarding the processes of implosion. Nobody had ever envisioned an implosion weapon, and therefore there were no theories on how one worked.
Scientists and engineers were charged with answering new questions, typically regarding hydrodynamics of implosion.
In this situation, the role of early experimentation was simply to test things and see what happened. These tests were not designed to discriminate hypotheses but to gain initial understanding of the basic processes at play.
The process was simultaneous – looking at results from the first crude experiments generated hypotheses that led simultaneously to modifying the test, formulating theoretical recommendations and creating new experiments. This characterizes the continuous interaction of theory and experimental testing that progressively led to better understanding of the processes and eventually, a bomb design.
However, it was nearly impossible to identify which one came first. The authors compare the experience of the Manhattan project with the accepted theories of how to manage experimentation, notably those of Thomke, and show how they should be extended for cases of great uncertainty. The results are summarised in a helpful table.
Accessing this article
Experimenting in the Unknown: Lessons from The Manhattan Project THOMAS GILLIER and SYLVAIN LENFLE European Management Review, Vol. 16, 449–469, (2019)
This article is available as a pdf at: https://www.researchgate.net
Review by
Thomas Gillier, Grenoble École de Management, Department of Technology Management and Strategy