The 'Theory of Disruption' has proven to be a powerful way of thinking about innovation driven growth; popular with companies both large and small. Twenty years after the introduction of the theory, this paper revisits what it does – and doesn't – explain.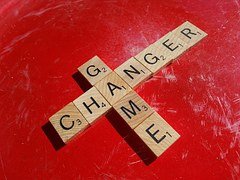 Disruptive innovation is a term coined by Clayton M. Christensen, to describe the process by which a product or service creates a new market or value network, displacing an earlier technology.
The theory is often misunderstood, so this work strives to communicate its application clearly, steering the reader away from potential pitfalls. 'Disruption' comes from the successful challenge of established incumbent businesses – Netflix is used as an example, explaining how the shift towards streaming video over the internet allowed it to take Blockbuster's customer base. However, the theory is not applicable to Uber, which built a position in the mainstream market and thereafter appealed to historically overlooked segments.
The work concludes by stating that expansion and refinement of the theory will continue, and that the accuracy of disruptive theory is reflected in tests that are able to predict which fledgling businesses will succeed.
Read the full paper:
What is disruptive innovation?, Clayton M. Christensen, Michael Raynor, and Rory McDonald, Harvard Business Review, 2015
Recommended by Fiona Lettice, post by R&D Today admin