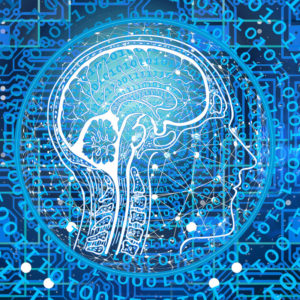 Artificial intelligence is augmenting the work that humans do, not fully automating it. That means companies should focus on situations where AI augmentation makes sense, according to a new book by Thomas Davenport, a research fellow with the MIT Initiative on the Digital Economy, and Singapore Management University professor Steven Miller.
Miller says that the most effective and responsible use cases for AI augmentation are more than rudimentary tasks or job automation. The goal should be to bring humans and machines together to achieve a level of intelligence higher than what a human or a machine could achieve on its own, Miller said: "The whole should be greater than the sum of its parts."
The book "Working With AI: Real Stories of Human-Machine Collaboration" looks at 29 examples of humans working with AI-enabled systems, showing when and how AI works best and how companies can use AI responsibly.
It concludes that AI works best when:
Companies want to experiment. Instead of spending time developing a drug that isn't going to work, pharma manufacturers are creating AI infrastructure to assess their data and evaluate potential use cases for a new drug in as little as two weeks.
There's a lot of pencil-pushing. Employees complain about grunt work. Automating these processes frees up workers for more creative tasks.
Things are happening quickly. Cybersecurity monitoring software can highlight potential threats in real time — but it takes an experienced security analyst to distinguish a chance incident from a pattern of attacks.
Workers want a recommendation. AI-powered diagnostic tools can act as a form of decision support for health care professionals, for example.
Engaging with staff
Enterprises can expect to create new types of products and services, as well as new types of work. But this comes with two clear caveats: Workers need the right skills to use AI systems, and they need to see that AI is helping them and not going to replace them.
"We really need to step up and help people adapt to some of these new tools," Davenport said. "We need to retrain workers and engage them in this new type of work."
More about: Working With AI: Real Stories of Human-Machine Collaboration"
Content reprinted from MIT Sloan School of Management – see more on this video.