This week the Project Management Institute has announced the top 50 projects of the past 50 years in its list of the Most Influential Projects.
This is a first-of-its-kind ranking for the Project Management Institute (PMI) that showcases the transformative power of projects and highlights how project management has helped turn these ideas into reality.
The Most Influential Projects list recognises projects that have redefined their sectors and the entire business landscape — from technology to healthcare, infrastructure to architecture, finance to entertainment.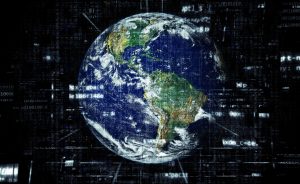 More than 1,000 projects were considered by a group 400 leaders in the global project management community, including PMI chapter leaders and members, as well as academics and industry experts to determine the list of the Top 50 Most Influential Projects.
Honourees include iconic achievements such as Apollo 11, the Boeing 747® aeroplane, and the Human Genome Project, as well as under-the-radar triumphs like the Svalbard Global Seed Vault in Norway and China's Tengger Desert Solar Park. The top ranked project is the creation of the World Wide Web.
"The projects we've identified provide incredible insights into how project management has changed, is changing, and will continue to change the world for the better," said Sunil Prashara, President and CEO of Project Management Institute.
"This list demonstrates PMI's vision of how excellence in project execution will be critical in meeting the challenges and opportunities of tomorrow."
The list is part of PMI's wider 50th anniversary celebration to recognise the important role project management has played over the past five decades and celebrate where the profession is going. In addition to the top 50 list, PMI also released the top 10 most influential projects across 14 categories in a variety of regions and industries.
View the complete list of: The Most Influential Project honourees and industry- and location-specific top 10 lists.