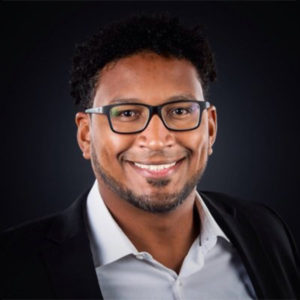 The challenges reshaping the global economy have seen strategic leaders exploring differentiated ways of enabling radical innovations that will be game-changing. This track in the R&D Management Conference 2022 looks for future-focused answers on 'how' strategic leaders can and do pursue radical innovations. We asked co-chair Mariano (Pitosh) Heyden about the influences in this field.
What do you think are the most disruptive influences impacting developments in your track?
The obvious factors are the fast-paced developments in AI, automation, and digital transformation, however technology does not replace the human factor in innovation strategy.
Personally, I believe that radical technological innovations emphasise the contrasting elements that make us humans – our flaws, our biases, our hopeless optimism.
If radical technological developments fail to take into account the human element then these innovations are bound to underdeliver on their promise of improving organisational functioning, employee wellbeing, and overall social improvement.
I would like to see the interconnectedness between human and technological factors emphasised.
The complementarities between non-technological/management innovations and radical technological innovations are intriguing.
Concepts such as ubiquitous ambient intelligence, where computer systems are embedded into human environments and tailored to the individual's context-aware needs, have the potential to enable or constrain our human information processing. This offers exciting opportunities to shape the ways we think about radical innovation pathways.
If someone was new to this topic what would you suggest they read to get a quick overview of the issues?
We hope to explore many new areas at the conference and have a call for papers for a special issue of Research Policy, where we will provide a concise summary of the state of the field, while highlighting guiding questions for the future.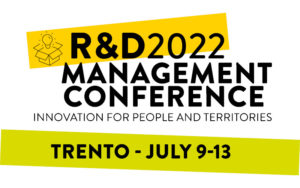 R&D Management Conference 2022 – University of Trento 11-13 July 2022
Track 2.13 Strategic Leadership and New Pathways for Radical Innovations
Track chairs: A/Prof Dr Mariano (Pitosh) Heyden (Monash University, Australia), Prof Dr Lorenz Graf-Vlachy (TU Dortmund University, Germany), Prof Dr Nadine Kammerlander (WHU Otto Beisheim School of Management, Germany), Prof Dr Henk W. Volberda (University of Amsterdam, Netherlands), and Dr Daniele Rotolo (University of Sussex, UK).