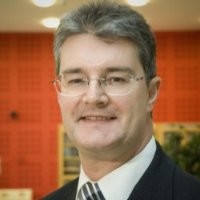 Gut feeling may be a valid basis for making decisions about your personal life but a more objective and rigorous approach is needed within R&D Management.
In his paper 'Techniques for Effective Prioritisation' Phil Kennedy describes some of the tools he has used in his career, particularly at 3M where he headed up a number of strategically important innovation teams.
He comments that in situations where the options are directly comparable then the 'paired comparison' technique is a quick and reliable way to gain consensus in a group.
"I have used paired comparison to choose between prototype products," says Phil. "It is also a good way to gain agreement within a group on the relative importance of criteria. This information can then be fed into a more sophisticated multi-criteria decision analysis."
Choosing between external technologies
The cause and effect (C&E) matrix, from Six Sigma methodology, that Phil considers in his paper is one of the simplest tools for multi-criteria decision analysis. Its main use in Six Sigma is to identify which of the inputs will have the greatest impact on the process you are trying to improve.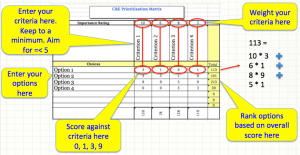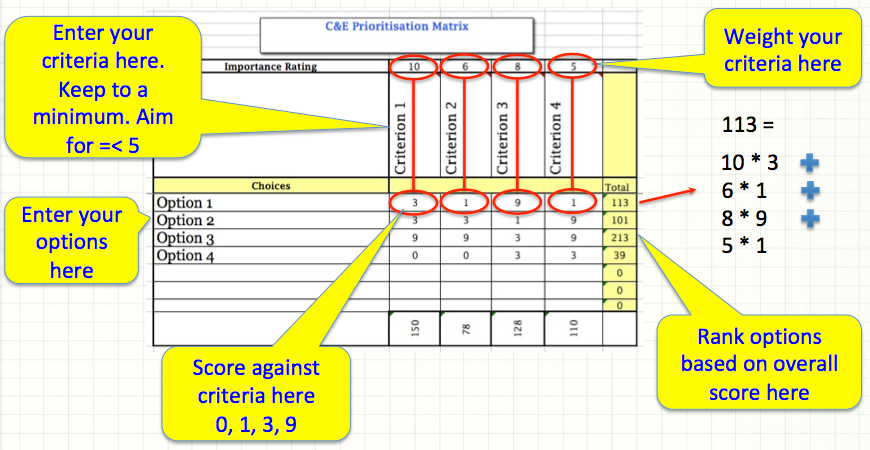 Phil comments: "I have also used the versatile C&E matrix extensively for project prioritisation where the criteria would include cost, development time, risk, financial reward, and competitive differentiation.
"The tool can also be applied to other situations where there are multiple parameters to consider, for example prioritising candidates for a job or for choosing between external technologies from universities. For the latter, I have used criteria such as commercial readiness, fit with company strategy, strength of IP, market opportunity size, competitive advantage, etc.
"In fact it is also good for other, more personal, decisions such as choosing a car or buying a house!"
For business success the overall value to the organisation also needs to be factored into the decision-making.
Is it worth doing?
For this Phil recommends Dominick (Don) Schrello's Real Win Worth (RWW) matrix. He comments: "This technique asks three basic questions about a company's new product idea: Is it real? Can we win? Is it worth doing?
"In my experience, the primary use of this tool is to filter and rank new product development project ideas.
"The first thing that comes out of the RWW is a risk assessment as it identifies if there are any critical gaps that might indicate that the project is likely to fail.
"The strategic value of the RWW approach comes from an analysis (historically) of a significant number of projects, both successful and unsuccessful, to identify the failure modes.
"Given this body of knowledge, new projects can be quickly evaluated to identify and rectify (if possible) any similar points of failure.
One other approach that Phil covers in his paper is that of the Risk-adjusted Cost-Benefit Analysis.
"It is an objective technique that is particularly useful when you are defining a strategy for an organisation that cuts across a number of business groups, as it supports prioritization across different portfolios.
"However, one criticism of the technique is that is can lead you to focus on shorter term projects, whereas in the real world you always need a time-balanced portfolio of projects. This can be mitigated if you apply the technique across 'buckets' of short, medium, and long term projects."
Building consensus and buy in
In his position as Head of External & Digital Innovation at 3M, Phil was involved in helping the business to embrace digitisation. This was essentially about IoT: how to make the company's products connected, data enabled and intelligent.
He comments: "It was quite a daunting task and involved looking at each of the corporate growth platforms and mapping these to 3M centres of excellence in the UK.
"So one of the points that I have stressed in the article is how the use of these structured prioritisation techniques can enable better transparency on decisions and better acceptance by all stakeholders.
"When used in decision conferencing they support consensus building, offering both transparency and the opportunity for stakeholders to participate in setting and rating the criteria and scoring the options."
For more information: 'Techniques for Effective Prioritisation', Phil Kennedy.