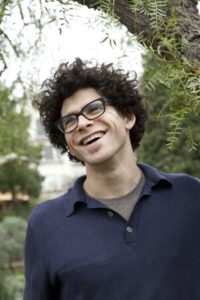 When a Dutch scientist unveiled the world's first laboratory created hamburger, the idea of producing meat, not from live animals but from carefully cultured tissues, has ignited imaginations, and created a vision of sustainable protein. While cultured meat is a new development in food technology, it also presents us with challenging philosophical questions about the nature of animals, humans, and the limits of technology.
Benjamin Aldes Wurgaft, independent scholar and ethnographer of the future of food, is one of the keynote speakers at the R&D Management Conference 2022 and he will be exploring the implications for the future of food.
Ben is a prolific writer and his recent article in MOLD Magazine has particular resonance for innovation management.
Innovation in cultivated meat is a growing market
South Korean start-up TissenBioFarm, an offshoot of Thyssen Biopharmaceuticals which focuses on tissue engineering, has secured $400,000 USD (April 2022) to further develop a manufacturing platform that can produce cultivated and plant-based meats with realistic marbling.
If you are what you eat, is what you eat what you think?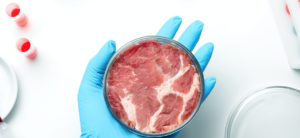 If you had a new technology to design a new food product would you create something new or slavishly produce a replica of a familiar dish?
This is a conundrum explored by Ben in an article for MOLD Magazine, where he explores the disconnect between form and function when cultured meat – cells grown in a laboratory – is presented as pork chop.
He explains how a pork chop gains its taste and structure from the lifestyle of a living thing, the origin of the food it was fed, the exercise it gained, the stress of slaughter. Lastly, the chop itself is a product of how it was butchered, the tools used and the culture where it will be eaten.
Cultured meat in the form of a pork chop, is therefore a skeuomorph, an object created from a different material to the object it attempts to replicate.
Lab grown meat may philosophically provide an alternative for a carnivore who would prefer something not to lose its life, or for marketing purposes, to provide a more palatable option for the consumer, but is this missing an opportunity to rethink food? To turn flesh into a building material with the ultimate form not determined by the animal body but instead to reflect the conventions of culture.
Ben explores the relationship between technology, design, and cultural expectations in many of his writings and his talk at the conference will definitely provide 'food for thought'.
Further information
More about Benjamin A. Wurgaft can be found on his website: benwurgaft.org
His books include: Thinking in Public: Strauss, Levinas, Arendt (University of Pennsylvania Press, 2016) and Meat Planet: Artificial Flesh and the Future of Food (University of California Press, 2019). His research has been supported by the National Science Foundation.
The MOLD article can be read here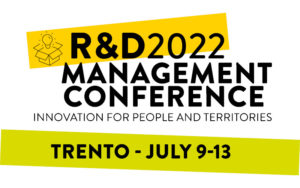 R&D Management Conference 2022 – University of Trento 11-13 July 2022