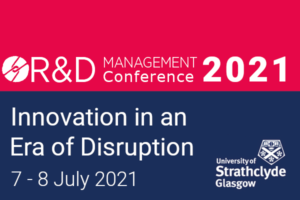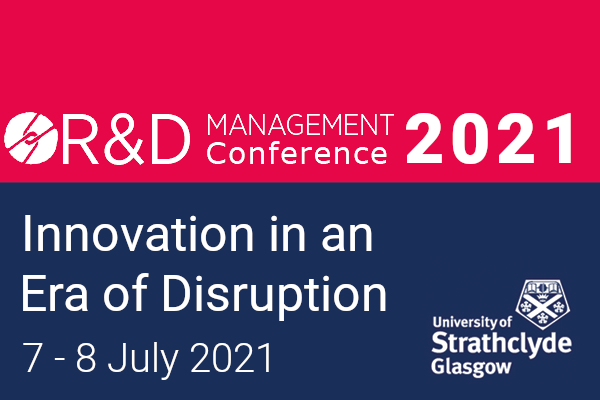 The theme of the R&D Management Conference is "Innovation in an Era of Disruption" and a call the organisers have issued an invitation for proposals from those willing to chair a track at the Conference.
The pandemic is driving economic and societal change, creating a space for new thinking and new business models and underlining the need for a focus on sustainability.  Businesses that employ the triple bottom line of people, profit and planet have greater resilience to change and the potential to pivot in response to new market opportunities.
Innovation and R&D initiatives are essential catalysts for growth and the conference theme will include discussion of:
Changing customer needs
New product and service offerings
Business model disruption
Digital transformation and emerging markets
Sustainability
Clean technologies, energy and methods of production.
Tracks of relevance to the above are encouraged and consideration may also be given to organisational factors such as culture, leadership, capabilities, processes, structures and theories that underpin innovation implementation.
The R&D Management Conference encourages forward thinking by assessing state-of-the-art trends and offers opportunities for discussions on a broad range of innovation related topics.
Key dates 
Call for tracks: 17th November to 8th January 2021
Call for abstracts and video: 20th January-10th March 2021
Review decisions: 30th April 2021
More information from the organisers [email protected]