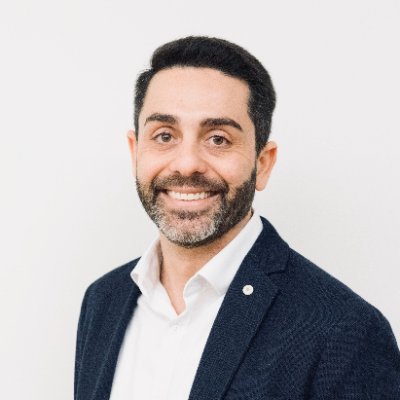 Climate change, social inequality and gender gaps are of concern to civil society, but to achieve a shift in the global economic system requires not just multinationals but also SMEs to  integrate ethical principles into their business models. This track considers the challenges and opportunities and we asked the co-chair Dr Andrea Caputo, Associate Professor at the Department of Economics and Management at University of Trento, and Department of Management at University of Lincoln, what excites him about this subject.
What do you think are the most disruptive influences impacting developments in your track?
Fostering and supporting digital and sustainable entrepreneurship offers an opportunity to address the challenges brought by climate change and to mitigate the impact of digitalisation on companies and the society.
However, the so-called twin transition (digital and green) can be achieved only through the contribution of the private sector, and particularly with the support of SMEs, which are the majority of businesses worldwide. This need to involve SMEs has also been highlighted by the European Commission and several policy-makers.
SMEs suffer from a lack of resources and size constraints, and this often hinders investments in sustainability. The benefits are uncertain and as a result action is deferred to the future.
Therefore, a greater understanding how SMEs act and react to the need for a more sustainable future, and the role for entrepreneurship and innovation in the twin transition, are crucial themes for economic, environmental, and social well-being.
Can you describe some recent findings in this area that are of interest to you personally?
The literature on the relationship between the environmental transition and entrepreneurship has grown significantly. Many studies maintain that entrepreneurship represents a solution for,  rather than a cause of, environmental degradation. However, to be a solution, SMEs need to amend their business models to embrace effectively the sustainable and digital transitions.
If someone was new to this topic what would you suggest they read to get a quick overview of the issues?
Pizzi, S., Caputo, A., Corvino, A., & Venturelli, A. (2020). Management research and the UN sustainable development goals (SDGs): A bibliometric investigation and systematic review. Journal of cleaner production, 276, 124033.
Pizzi, S., Corbo, L., & Caputo, A. (2021). Fintech and SMEs sustainable business models: Reflections and considerations for a circular economy. Journal of Cleaner Production, 281, 125217.
Schaltegger, S., Hansen, E. G., & Lüdeke-Freund, F. (2016). Business models for sustainability: Origins, present research, and future avenues. Organization & Environment, 29(1), 3-10.
Ünal, E., Urbinati, A. and Chiaroni, D. (2019), "Managerial practices for designing circular economy business models: The case of an Italian SME in the office supply industry", Journal of Manufacturing Technology Management, Vol. 30 No. 3, pp. 561-589.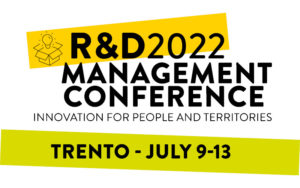 R&D Management Conference 2022 – University of Trento 11-13 July 2022
Track 4.1 Sustainability and SMEs: what roles for entrepreneurship and innovation?
Track Chairs: Andrea Caputo, Simone Pizzi and Erica Santini (Dept. of Economics and Management, University of Trento)