The role of Public Research Organizations (PROs) is often overlooked as the focus is greater on the universities, however these institutes are often engaged in capital-intensive research projects with industry that may also incur significant public investment.  Chair of this track Raffaella Manzini discusses the role of PROs and their value to industry.
Track title: From Research to Industry and Society: Investigating the role of collaborations with companies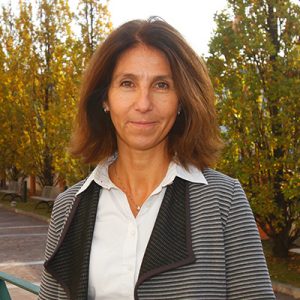 What do you think are the most disruptive influences impacting developments in your track?
In a context of knowledge-based economy and open innovation, Public Research Organisations (PROs) represent a valuable source of technical knowledge and technological spillovers for companies.
Research conducted in PROs often needs the development of capital intensive and technologically advanced Research Infrastructures (RIs) that are created in collaboration with industries. The amount of people, money, knowledge and technology involved in these projects and also in the related collaborations with industry actors is impressive and deserves the attention of academics, managers and policy makers.
PROs represent a fertile environment for companies to:
acquire new knowledge
develop new products
enter new markets
As such they have an important role in improving businesses competitiveness and favouring national economic development.
Particularly in this time of public resource constraints, there is the need for a better and wider understanding of the value generated when PROs and companies work together within research projects and the appropriate managerial and organizational mechanisms identified for exploiting such value.
Can you describe some recent findings in this area that are of interest to you personally?
Recent contributions support the idea that PROs – even those devoted to Big Science research – act as a learning environment that can generate a set of positive impacts on partner companies and on the society as a whole. These include:
innovation capabilities and performance (e.g. new product development and acquisition of technical knowledge)
market penetration (e.g improved reputation and acquisition of new clients)
managerial competences (e.g., acquisition of project management techniques and tools)
strategic vision (increased long term orientation)
social impact (employment).
If someone was new to this topic what would you suggest they read to get a quick overview of the issues?
Castelnovo, P., Florio, M., Forte, S., Rossi, L. And Sirtori, E., (2018), "The economic impact of technological procurement for large scale research infrastructures: evidence from the Large Hadron Collider at CERN", Research Policy, 47(9):1853-1867
Dal Molin, M. and Previtali, E., (2019), "Basic research public procurement: the impact on supplier companies", Journal of Public Procurement, 19(3): 224-251
Florio, M., Giffoni, F., Giunta, A., and Sirtori, E., (2018), "Big science, learning, and innovation: evidence from CERN procurement", Industrial and Corporate Change, 27(5): 915-936
Salter, A.J. and Martin, B.R., (2001), "The economic benefits of publicly funded basic research: a critical review", Research Policy, 30: 509-532.
Chair Professor Raffaella Manzini – more information about Raffaella is available on Research Gate or LinkedIn
Co-chairs
Valentina Lazzarotti – more information about Valentina is available on Research Gate or LinkedIn
Martin dal Molin  – connect via LinkedIn
Gloria Puliga – is on LinkedIn
More information about R&D Management 2020