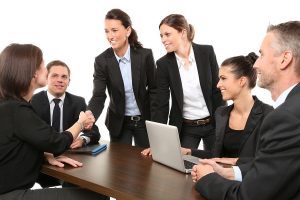 To improve the success rate of its business development initiatives DuPont developed a comprehensive framework to help its business leadership and development teams successfully navigate their way through new business development (NBD).
Growth-oriented companies often identify attractive business development opportunities which lie in markets new to them and require new product/technology capabilities, but how can you tell if they are of strategic importance?
DuPont's framework, called 'Business Initiative Process' (BIP) brought together an array of best practices for establishing high-performance development teams, creating/managing strategic alliances, structuring leadership decision-making and organising detailed project planning.
This article in Research and Technology Management provides an overview of the BIP framework and highlights some of the key thinking behind it. The authors outline the fundamental elements of the process and describe some examples of real NBD projects.
Business Initiative Process
Business Initiative Process is built around a staged framework for funding/resourcing NBD initiatives and the process divides the work of developing and commercialising a new business in to five distinct phases/stages with clear senior management and resource allocation decisions made at the end of each phase. The framework ensures effective decision-making and coordination/management of an NBD effort as it moves through the five stages of the process.
Of particular concern to Dupont during the late 1980s and early 1990s was the company's capability to manage alliances effectively. The Business Initiative Process was specifically structured to highlight the critical importance of alliances and to pull in the capabilities and resources embodied in these best practices. The objective was to assemble a full range of tools, templates, working frameworks and supporting resources to cover the complete alliance negotiation and implementation cycle.
Disciplined framework allows managers to say No 
One of the major characteristics of new business development projects is the large number of tasks that the project team must handle. The authors disaggregated the venture commercialisation work in to nine distinct workstreams and then systematically identified the generic tasks and associated deliverables of each workstream and documented them in the BIP Guideline Manual.
The authors report that the Business Initiative Process has been successfully applied to select the best strategies to pursue a broad range of DuPont initiatives. It has also provided a disciplined framework for businesses to say 'No' to NBD projects which don't fit their strategic direction.
Taken from Better New Business Development at DuPont – Part 1 by Robin A Karol, Ross C Loeser and Richard H Tait: Published in Research Technology Management January-February 2002.