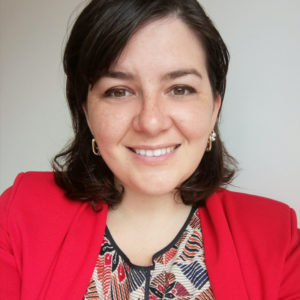 Are current innovation management theories appropriate for today's start-ups? This is the question posed by Valeria Dammicco and Letizia Mortara (Department of Engineering at Centre for Technology Management at University of Cambridge) in this track at the R&D Management Conference 2022.
We asked Valeria why now is a good time to reconsider the process of new product development for entrepreneurs. She comments that recent developments in ICT have changed the landscape and the aim of the track is to spark debate and discussion.  
Digital, open and collaborative contexts change the game for entrepreneurs
Currently, entrepreneurs rely on surprisingly old-fashioned theories of the firm and of new product development, and these do not take into consideration recent developments in ICT which have lowered the cost of entry for start-ups.
One of the most prominent of these changes is the increased availability of rapid prototyping equipment, which enables entrepreneurs to quickly develop and adapt their ideas without the usual associated costs. Furthermore, crowdfunding platforms and digital marketplaces are also greatly reducing the  time-to-market for new products, allowing entrepreneurs to test consumer demand without the usual bureaucratic and organisational barriers (e.g. setup and registration of the firm).
Therefore, I believe entrepreneurs in the 21st century have new and different challenges when attempting to commercialise a new product and these still need to be identified and unpacked. To do so, we need to focus on understanding better the peculiarity of the NPD process in start-ups, rather than solely focussing on established firms.
Our track is trying to spark a debate about the new challenges and opportunities that are created for entrepreneurs operating in an increasingly digital, open and collaborative context.
I firmly believe developing this knowledge can help future entrepreneurs better orient and target their efforts and as a result, increase their chances of success.
Uncertainty over resources and lack of track record create distinct challenges for start-ups
Entrepreneurial start-ups, especially those at the very first months of development, are characterised by a high degree of uncertainty and operate under great resource constraints.
While established businesses have organisational routines already in place and can rely upon greater financial resources, start-ups are constantly adapting and learning how to best operate in the market with the resources they have available at hand. As such, their new product development process does not necessarily follow established practices or routines. Moreover, as start-up teams tend to be quite small (sometimes even limited to one individual only), the NPD process is also much greatly dependent upon the innovation capabilities of those involved, who might or might already possess the technical skills required.
As such, current theories of NPD are outdated as they give for granted an organisational and productive structure (structured in divisions and teams with specific duties and procedures) which do not reflect the real context in which start-ups operate.
Fabrication Spaces enable entrepreneurs to overcome restraints
Increasingly more, design communities are starting to operate remotely thanks to the increased availability of a delocalised product development infrastructure represented by Fabrication Spaces (i.e. makerspaces, hackerspaces and various other types of product innovation hubs).
Fab-Spaces have captured the value of digital fabrication technologies in their business model by making professional manufacturing technologies available to everyone. These make it possible for geographically dispersed actors to communicate and collaborate using common design file standards on digital platforms for design sharing.
Nowadays, it is not only possible for "non-specialist" individuals to engage with industrial-quality product development but also to collaborate and co-design with others, regardless of their geographic location. As all workshops share a core set of capabilities (i.e machines, design and prototyping knowledge), projects started in one place can potentially be shared with and implemented by others around the globe as we have witnessed during the Covid-19 pandemic (Frugal innovation in a crisis: the digital fabrication maker response to COVID‐19), making the shift to remote working possible also for the hardware (other than software) industry.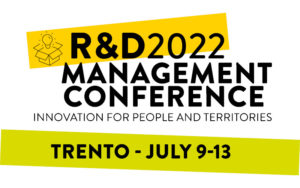 R&D Management Conference 2022 – University of Trento 11-13 July 2022
Track 4.4. New product development in new ventures: bridging the gap between innovation and entrepreneurship theories in the context of new venture start-ups
Track Chairs: Valeria Dammicco and Letizia Mortara (Department of Engineering, Centre for Technology Management, University of Cambridge).