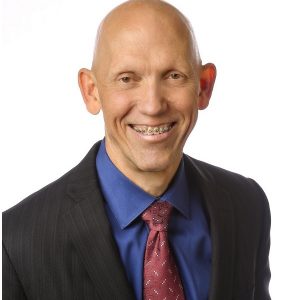 It may be time to re-think the notion of a C-suite Chief Technology Officer, says Roger Smith, President of Modelbenders LLC. He proposes instead taking a model from the military and introducing field CTO within the business units.
We asked Dr Smith about his interests in R&D Management and include an overview of his article below.
Dr Smith is also part of the faculty of the University of Central Florida within both the College of Medicine and the School of Modelling, Simulation & Training.
Q. What would you recommend someone new to R&D reads?
Reading material used to be defined as books and journals, trade publications, and magazines.
Today the most valuable information is appearing faster in blogs and podcasts. Each researcher needs to know who and where these digital outlets are and find those most aligned with their specific interests.
However, I think books in paper and digital form remain very valuable because they come from deep thought and integrate a lot of information. In spite of the fact that they are slow to publish, they contain a much more in-depth look at a topic and analysis by someone who has spent years on the work.
For example The Stage Gate Process by Robert Cooper has become a de facto standard for planning and evaluating R&D. With each edition of his book he attempts to update the process to match modern production. Research professionals need to understand this process and use it in managing and conducting R&D.
Q. Looking back on your career can you think of a learning point you gained or something which you would tell your younger self about R&D?
As a young researcher I naively believed that productization was just a short step beyond the successful R&D project.
I did not appreciate the complexities of turning successful R&D into a product that will turn profits for years or decades. I was always too quick to criticise those who were "holding back" the results coming out of R&D.
Review:  The field-grade CTO an article by

Roger Smith
Within any large organisation it is difficult, if not impossible for a single Chief Technology Officer (CTO) to get their arms around all of the technologies which may be important to a complex organisation and provide meaningful guidance about which ones to pursue and how.
The military has a long history of embedding functional experts in to their field units.
The field officer does not directly manage and direct combat troops; rather he or she focuses on a speciality area such as logistics, intelligence or communications along with all of the details involved in that field.
In his article Roger Smith advocates a similar approach, which would see 'field-grade CTOs' distributed across business units, providing specialist expertise in the technologies most important to each unit.
He puts forward the argument that CTOs should leave their C-suite and join the detailed workings of the business units. As technology is more diverse and specialised than finance and IT it is more difficult for a CTO to manage technology using the same 'top-down' hierarchy adopted by a Chief Information Officer (CIO) or Chief Financial Officer (CFO).
He goes further to say that although the CTO title is expected to go to one person in the executive suite, the scope of the job might be greater than one person can handle.
Roger Smith, references the book Competitive Advantage (1983) in which author Michael Porter states that 'technology is embodied in every value activity in the firm and technological change can affect competition through its impact on virtually any activity'.
Porter created a value chain model dividing the company's various operations in to primary and support activities and offered a concise description of the role of technology within each area. He showed how technologies and their applications within different activities of the business are unique and each unique application makes significant contributions to the value chain.
Smith comments that Porter's value chain model suggested many years previously the need for many technology experts and concludes that, given the variety of technologies and contexts in which technologies are implemented, it may be time to re-think the notion of a C-suite CTO.
Taken from The field-grade CTO by Roger Smith published in Research Technology Management May-June 2011.
Biography
Roger Smith, PhD MBA, has spent 25 years creating leading-edge computer applications and simulators for the Department of Defense and healthcare organizations.
He is President of Modelbenders LLC and is on the faculty of the University of Central Florida with both the College of Medicine and the School of Modelling, Simulation & Training. He previously served as the CTO for the AdventHealth Nicholson Center where he led funded research programs in robotic surgery and served as co-director for the MIS Robotics Fellowship in Gynecology.
He has also served as the CTO for U.S. Army Simulation, Training & Instrumentation; VP and CTO for training systems at Titan Corp; and VP of Technology at BTG Inc. He holds a Ph.D. in Computer Science, a Doctorate in Management, MBA, an M.S. in Statistics, and a B.S. in Applied Mathematics. He has published 3 professional textbooks on simulation, 12 book chapters, and over 100 journal and conference papers.
His most recent book is Thinking About Innovation: How Coffee, Libraries, Western Movies, Modern Art, and AI Changed the World of Business
He has served on the editorial boards of the Transactions on Modeling and Computer Simulation and the Research Technology Management journals.