The pace at which disruptive technologies are advancing – following a super-linear scale – raises new questions and challenges for resource allocation and business (re)configuration as well as policy and regulation. Ahead of the 2023 R&D Conference we asked Francesca Iandolo, Lecturer in Management, Department of Management, Sapienza University of Rome, co-chair of one of the tracks for her views on the conflict between digitisation and sustainability. 
Francesca is co-chairing track 3.2. Too many bricks in the wall? Sustainability at the gate of the Metaverse along with Dr. Giuliano Maielli, Dr. Antonio La Sala and Dr. Pietro Vito.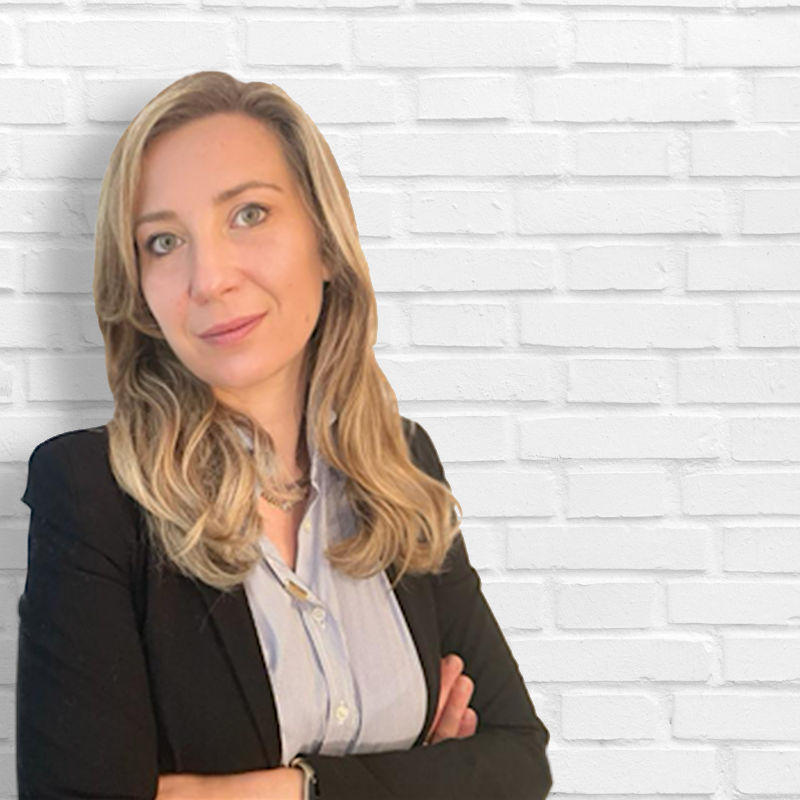 What do you think are the most disruptive influences impacting developments in your track?
Since early times technology has profoundly shaped human life and we see this today with digitalisation defining new paradigms and pervading processes and activities along the three dimensions of sustainability: economic, social and environmental.
As a result daily-life digitalisation and sustainability are megatrends of the 21st century and dominate the public debate. Disruptive influences take several forms:
Rise of great opinion movements such as #blacklivesmatter and #fridaysforfuture have elevated social campaigns internationally
Increasing awareness of the impact of climate change on our lives has supported milestones in policy regulation and reporting – for example the 2030 Agenda, unanimously approved in 2015 by the UN Sustainable Development Summit and the Intergovernmental Panel on Climate Change Sixth Assessment Report Synthesis Report Summary for Policymakers, released March 20th 2023
Emergence of digital technologies has accelerated change e.g., IoT, cloud computing, Big Data, AI, machine learning, augmented and extended reality, cryptocoins to name a few.
Introduction of the Metaverse has created a parallel virtual world.
While sustainability is a structural issue – longitudinal to every economic, environmental, and social infrastructure – digitalisation is a product of human activity. This means it can be designed, produced, and conceived as 'sustainable'.
To achieve this requires sustainability and digital transformation to be analysed and the positive and negative interactions they can generate investigated, from this new meanings and configurations of sustainability in the digital transformation will emerge.
Can you describe some the issues emerging from the rise of the Metaverse?
The concept of the Metaverse is very recent and few findings are yet available on the subject. However, if we analyse together the main issues that link sustainability and digital transformation, we can draw some preliminary considerations.
Inequalities – There is potential for digital technologies to exacerbate existing social divides, such as those related to education, infrastructure and access to technology, literacy, privacy and data protection, social inequalities and labour standards.
Creating opportunities – investment in education and training is required to ensure that technology does not further marginalise or exclude certain groups of people.
Disruption to business models – while digitisation can lead to cost savings, it can also disrupt existing business models and lead to job losses.  It is important to consider the overall impact of digital processes on competition, tax regulation, business configurations and sustainability to ensure a fair and sustainable transition to the digital economy.
Sustainability – excessive use of energy to operate devices and data centres, as well as the lack of analysis of the environmental costs of computing, are major concerns.
Global standards – the environmental footprint of digitisation needs to be addressed especially in the absence of a global climate change strategy.
In conclusion, it is important to prioritise sustainability in digital industries and to implement policies and regulations to reduce its environmental impacts. This may involve investing in renewable energy sources, improving energy efficiency, and promoting sustainable practices in the design and production of digital devices and infrastructure.
If someone was new to this topic what would you suggest they read to get a quick overview of the issues?
Ball, M. (2022). The metaverse: and how it will revolutionize everything. Liveright Publishing.
Brynjolfsson, E., & McAfee, A. (2014). The second machine age: Work, progress, and prosperity in a time of brilliant technologies. W. W. Norton & Company.
Castells, M. (2010). The rise of the network society. John Wiley & Sons.
Crutzen, P. J., & Stoermer, E. F. (2000). The Anthropocene. IGBP Newsletter, 41, 17-18.
Floridi, L. (2014). The fourth revolution: How the infosphere is reshaping human reality. Oxford University Press.
Floridi, L. (2015). The onlife manifesto: Being human in a hyperconnected era (p. 264). Springer Nature.
Kuhn, B. M. (2022). Global Perspectives on Megatrends: The Future as Seen by Analysts and Researchers from Different World Regions.
Ostrom, E. (2009). A general framework for analyzing sustainability of social-ecological systems. Science, 325(5939), 419-422.
Steffen, W., Broadgate, W., Deutsch, L., Gaffney, O., & Ludwig, C. (2015). The trajectory of the Anthropocene: The Great Acceleration. The Anthropocene Review, 2(1), 81-98.
Van Dijck, J., Poell, T., & De Waal, M. (2018). The platform society: Public values in a connective world. Oxford University Press.