AI technologies are evolving at the fastest speed and organisations are rapidly adopting these technologies. However, relatively little is known about the precise role of AI as an agent of innovation.  RADMA scholar Soo Young Choi investigated this fascinating subject that will far reaching implications for innovation management.
Soo Young is continuing her research as a postdoctoral research fellow in Information Systems group at Warwick Business School. She says: "I am working on new research projects to study the impact of generative AI on creative performances and human-AI collaboration for knowledge creation."
"I believe that RADMA plays an important role in our research community," says Soo Young, who is grateful for the support RADMA gave her to complete her PhD. "By offering diverse funding sources, RADMA promotes research and allows scholars to explore new areas and develop an interdisciplinary perspective within R&D Management.
"Also, R&D Management conferences have been very successful in connecting innovation scholars globally and I hope that RADMA continues to grow its global community."
What support did you get from RADMA?
Combined with Bayes Business School (formerly Cass) PhD Studentship, the doctoral studies award from RADMA helped me with the financial situation of studying in London, travelling expenses for fieldwork and conference attendance, and other additional associated costs.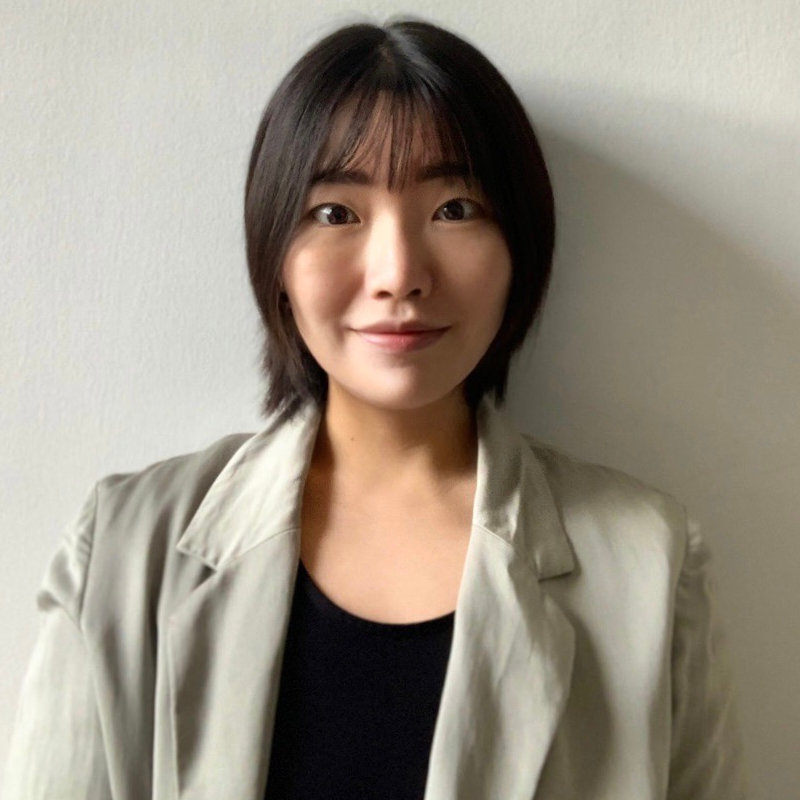 Imagining a future with AI
"My research interests focus on technology and innovation management, especially on human-AI interactions in innovation settings. In particular, my doctoral thesis aimed to clarify the role of AI technology as an innovation agent and explore what the future holds for humans with AI.
"During my PhD, it was interesting to understand different perspectives of AI from different communities, this revealed a number of interesting findings.
"Firstly, that AI can eventually become a team member and this can impact team dynamics and innovation processes in organisations. My empirical observations showed how people change their actions through continuous interactions with the technology.
"Secondly, my study reveals how people imagine about their future with AI, predicting that human capabilities and their social interactions will evolve with AI. This emphasises the importance of understanding people's imaginations when studying the future. This can eventually become a source of organisational knowledge because imagination can orient future actions and strategies.
With the support of RADMA I have been able to present my work at various conferences including Academy of Management Annual Meeting (2020, 2023), EGOS Colloquium (2022, 2023) and R&D Management (2022).
Soo Young Choi's papers
Choi, S.Y. (2023). Searching a Joint Innovation Agency of Human and AI. In Academy of Management Proceedings (Vol. 2023, No. 1, p. 14811). Briarcliff Manor, NY 10510: Academy of Management.
Choi, S.Y., & Haefliger, S. (2020). Innovation Practices Using AI technology: Exploring Human-Machine Knowledge Conversion. In Academy of Management Proceedings (Vol. 2020, No. 1, p. 21266). Briarcliff Manor, NY 10510: Academy of Management.
If someone wanted to learn more about this subject what would you recommend they read?
Berente, N., Gu, B., Recker, J., & Santhanam, R. (2021). Managing artificial intelligence. MIS quarterly, 45(3).
Gümüsay, A. A., & Reinecke, J. (2022). Researching for desirable futures: From real utopias to imagining alternatives. Journal of Management Studies, 59(1), 236-242.
von Krogh, G. (2018). Artificial intelligence in organizations: New opportunities for phenomenon-based theorizing. Academy of Management Discoveries.
Lindberg, A., Nickerson, J. V., Saltz, J., & Seidel, S. (2021). AI, Organizing, and Management. In Proceedings of the Annual Hawaii International Conference on System Sciences (Vol. 2020, pp. 5493-5494).
Sreeram, S. (2019). Artificial intelligence and jobs of the future: adaptability is key for human evolution. AI Matters, 4(4), 22-28.
Zhang, Z., Yoo, Y., Lyytinen, K., & Lindberg, A. (2021). The unknowability of autonomous tools and the liminal experience of their use. Information Systems Research, 32(4), 1192-1213.