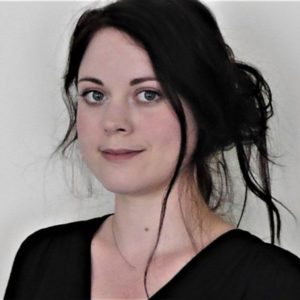 We are delighted that Martha Bloom of Sussex University has completed her PhD and is now an economist/policy analyst at the OECD.
Research for her thesis, entitled 'Creative Arts and STEM Fusion in and around the UK Creative Industries: A multi-level study', was supported by RADMA. 
RADMA provides a range of funding to support Postgraduate Student Researchers such as Martha.
Over recent months this has included:
Conference funding support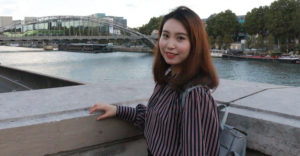 Runyue Han, from University of Liverpool, gained a travel grant towards expenses involved in presenting her paper 'The impact of NPD-focused social media technologies on firm performance: evidence from US-listed companies' at the DRUID phd23 Academy Conference, held in Denmark in January.
Runyue recently won an Outstanding Paper Award from Emerald Literati Awards 2022 based on her research entitled: 'Artificial intelligence in business-to-business marketing: A bibliometric analysis of current research status, development and future directions', which was published in Industrial Management & Data Systems. Runyue's research is based on her master's dissertation, which received a distinction, and was supervised by Professor Hugo Lam.
Project support
Funding was also awarded to:
Pius Lord Apprey, University of Kent Business School, towards expenses involved in his PhD research 'Entrepreneurial founding conditions and the survival of new businesses in Ghana – the mediating role of innovation'
Nopparuj Chindasombatcharoen, University of Cambridge, towards expenses involved in his PhD research 'Interventions for encouraging sustainable innovation adoption among smallholder rice farmers: a behavioural lab-in-the-field experiment'
Sukrit Vinayavekhin, City University of London, towards expenses involved in his PhD research 'Value of block-chain-driven traceability in managing supply chain complexity'
Open call for applications
RADMA has issued an open call for proposals under its Postgraduate Student Research Support Programme. The award provides support to talented mid-study Masters and PhD students for expenses directly related to:
Postgraduate project support in the field of R&D management: up to £500 is available for Masters and £1000 for PhD projects.  The award will cover costs related to specific research activities, for example: data collection and analysis, training and associated travel and expenses
Conference funding in the field of R&D management: up to £500 where the candidate is presenting a paper or £250 attendance only or presenting a poster.  The award will cover costs related to attending the conference, specifically conference fees, travel, subsistence and accommodation
Application reviews for Postgraduate Student Research Support are held in January, March, May, July, September and November. The deadline for each review is the last day of the previous month. To apply for research support see the website for application forms, terms and conditions.