The programme for the next R&D Management Conference is shaping up.  There will be a good mix of sessions of interest to both academia and industry.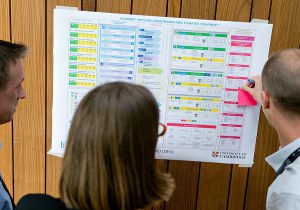 Clare Farrukh has just accepted the position of co-facilitator with Sven Schimpf for a session on roadmapping.
Clare comments: "This discussion session will include academic and industrial perspectives, including a recent study and a recent organisational application. This will be followed by small group discussions of experiences and plenary."
It is anticipated that one of the industrial perspectives will be James Hillegas-Elting at BPA; details of his project in the energy sector are available on R&D Today.
The content of the session is not yet finalised so if you have a relevant paper or application story then please do get in contact with Clare to discuss.
The early bird conference registration deadline is 2nd May.