In today's world, around 90 per cent of the value of modern-day companies – at least the S&P 500 stock market listed companies – is determined by their intangible assets, which includes Intellectual Property Rights (IPR), such as patents, copyrights, trademarks and design rights. Although formal legal powers provide different possibilities for protecting and appropriating intangibles, less formalistic instruments, such as trade secrets, can also create considerable economic levers for successful management.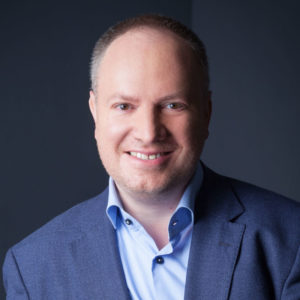 Dr. Alfred Radauer, Head of Institute of Business Administration and Management at IMC University of Applied Sciences, Krems, co-chaired the IP Management track at the 2022 R&D Management Conference. The track examined IP management practices for commercialisation and the ways in which IP management can be integrated with other disciplines to support wider objectives such as meeting the Sustainable Development Goals (SDGs).
We asked him to discuss some of the learning points from the track.
Q. There is
a portfolio of tools and instruments available to help companies
valorize their research, are you able to give some examples of the most useful?
The different tools are either formal legal IP rights – such as patents, copyright, trademarks, or registered designs – but also informal appropriation strategies, such as owning trade secrets, being/staying the lead, or selective publication of research results.
These should be considered tools in a toolbox, and good IP managers can employ these tools in context-specific manners like skilled craftsmen. They know the advantages and disadvantages of these tools for appropriating their innovative activities.
For example, a company like Coca-Cola will not patent its recipe of its famous beverage, because this would require a) publication of the recipe and b) patent protection would only be available for a maximum of 20 years. In this situation, it is better to opt for a combination of a trade secret (which can last forever and keeps the recipe confidential) and a trademark. Other companies, in other situations, may want to use patents. So, it is important to understand when, why and how certain IP tools are used, so as to keep firms innovative and competitive.
Q. A number of high profile technology companies have lost value recently – do you think there is a risk that IP is being overvalued in some technology companies and we are seeing a hype cycle at the moment?
Absolutely not. Even if the value of tech companies goes down, this does not change the fact that the value is rooted mostly in intangibles and IP.
To the contrary, the topics of IP and IP management are both undervalued in real life and under-researched. There is a considerable amount of literature which finds that awareness of firms about IP and what they can do with it is on average very low, also in very advanced economies. Similarly, in research, there are still many strands that have a rather simplistic view of IP, focusing only on patents, and either defending or outrightly rejecting the IP system.
The view of IP as a set of complementary tools in a toolbox requires a very differentiated understanding of the ways the tools interact with each other and can or should be employed. We need more such research, particularly interdisciplinary approaches, which tackle legal, business, and technical aspects of IP use at the same time.
Q. There have been tracks on IP before at the R&D Management Conference – what are you hoping to gain this year?
The IP management track examined topics including:
How to leverage IP for corporate finance purposes  – this topic is growing in momentum due to activities at international level, including new taxation regulations.
The use of IP to foster the Sustainable Development Goals – several papers haven shown, for example, that IP plays an important part for the development of SDG-supporting technologies.
Connection between IP management and other fields, such as with standards and standardisation.
Despite of the insights gained, many papers noticed a dearth of research in their areas, particularly when it comes to work connecting the professional (researcher/practitioner) IP community with other professional communities (e.g., the finance community). Hence, many papers provided important insights, but they also identified white spots for further research of potentially high societal value.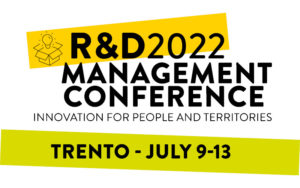 R&D Management Conference 2022 – University of Trento 11-13 July 2022
Track 2.17 IP Management
Track chairs: Alfred Radauer (IMC University of Applied Sciences, Krems); Martin Bader (THI – Technische Hochschule Ingolstadt); Martin G. Möhrle (Institute of Project Management and Innovation, University of Bremen) and Frank Tietze (Associate Professor in Technology and Innovation Management at IfM, University of Cambridge).