The disruption of the coronavirus pandemic showed that innovation can happen at different clock speeds, for example, the development of a new vaccine has been achieved in parallel by different teams across the world.
The R&D Management Conference provides a forum for innovation experts from academe and industry to come together and debate a wide range of topics surrounding innovation management, such as technology, business models, processes, practices, leadership, culture and strategy.
Its annual conference is hosted by different universities.  For 2021 the conference is coordinated by University of Strathclyde, Glasgow, UK.
Professor Beverly Wagner, Head Of Department of Marketing
Dr Juliette Wilson, Reader in the Department of Marketing
Professor John Liggat, Pure and Applied Chemistry
Dr Aliakbar Jafari, Director of Postgraduate Research Programme in the Department of Marketing
The topic this year 'Innovation in an era of disruption' is highly topical and likely to stimulate some lively debates.
The tracks for the conference have just been released.
We have asked some of the track chairs about their chosen subject and profile Laura Corazza below: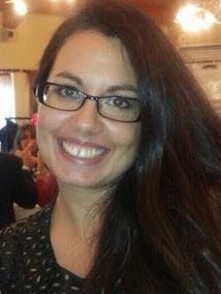 Accounting for social impact of universities : Interdisciplinary, multi-stakeholder engagement and innovation for a sustainable future.
Track chair Laura Corazza talks about Living Labs  and her interest in 'third mission'; how universities integrate research and innovation processes to support the sustainable development of societies, in this guest post on R&D Today.
A living lab is a research concept, defined as a user-centred, open-innovation ecosystem (which could be a university) that operates with a particular territory such as a city or region.
If you would like to contribute to the conference then the call for abstracts and videos is NOW OPEN!