A highlight of the year is the R&D Management Conference and the 2016 conference 'From Science to Society: Innovation and Value Creation' was held in Cambridge, UK.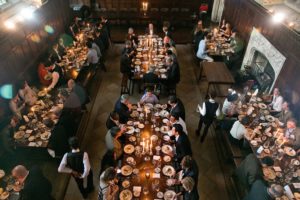 R&D lies at the heart of all technology intensive enterprises and is a critical resource to be managed for societal, environmental and economic benefit. The conference addressed the challenges that this raises, and included the following topics:
Tools, tool-kits, techniques and processes for managing technology, R&D and innovation, entrepreneurship, investment, open innovation, business models and intellectual property, technology and innovation policy, systems of innovation, innovation impact and university-industry interaction people, organisation, skills and learning for R&D effectiveness.
Keynote speakers at the conference included:
Joe De Sousa, UK/US Product Development Science & Technology Lead, AstraZeneca
David Teece, Tusher Professor of Global Business, Haas School of Business, University of California, Berkeley
Mark Samuels, Managing Director, NIHR Office for Clinical Research Infrastructure (NOCRI), Centre for Science and Policy
Warren East, Chief Executive, Rolls-Royce plc
The conference dinner was held in one of the Cambridge colleges.
Over 300 presentations were made during the conference on a wide range of themes – the best papers were recognised.
The conference was organised by the Centre for Technology Management, University of Cambridge.
Below is a slideshow of some images from the 2016 conference:
The R&D Management Conference 2016, in association with the Cambridge Strategic Technology & Innovation Management Consortium: a practice-oriented research and networking collaboration between industrial member companies and the Centre for Technology Management.