Despite the potential benefits of cross industry innovation, it may not always be successful. The reasons for this are a main research interest for Vesna Savic and her colleagues at the Universidad Pablo de Olavide, who have been analysing the determinants that make this a winning strategy to support best practice and will be co-chairing a track on this subject at the 2023 R&D Management Conference.
To be successful, the interactive model of innovation is contingent on the ability of all actors to influence others and directly or indirectly promote innovation.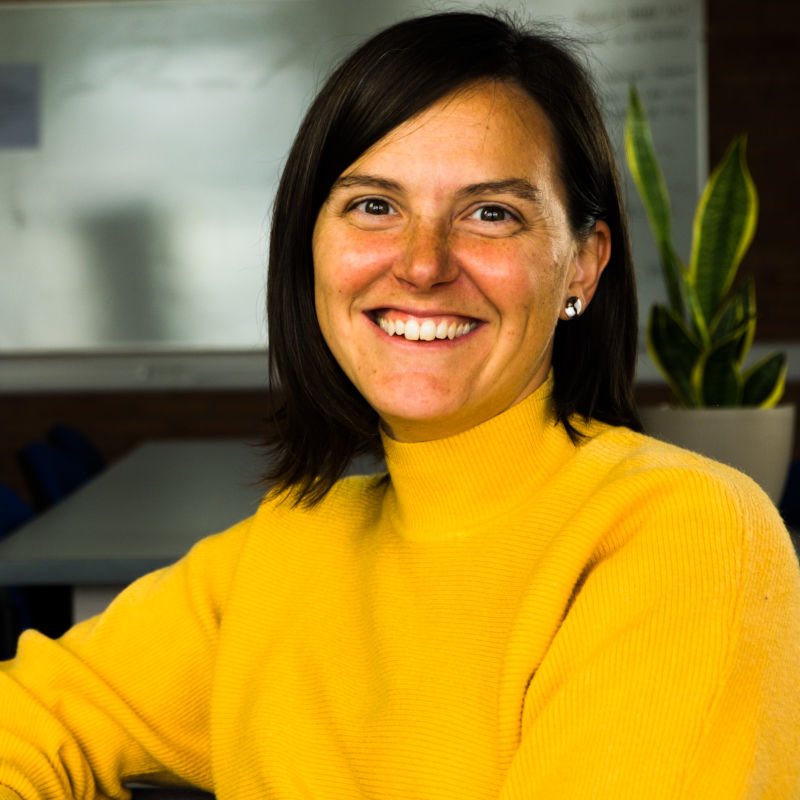 As global challenges become more extreme, there has been a growth in ecosystems with greater cross industry innovation (CII). By moving beyond the boundaries of their core industry, companies aim to find possible applications for the generated knowledge, or to seek solutions to the innovation problem from a wider community. This development significantly expands the possibilities of innovation and development for both start-ups and ecosystems.
However, despite the undoubted benefits of CII at different levels, the cognitive distance between the source and target industry could make it difficult to identify and take advantage of opportunities that are generated.
Track 2.9 at the 2023 R&D Management Conference, 'Benefits of and for Cross Industry Innovation',  investigates this dilemma at a company and ecosystems level.
Ahead of the conference we asked Vesna about recent developments in this field.
Q. What are the benefits of cross industry innovation?
A. Crossing the boundaries of the industry unveils opportunities to find either new applications or innovative solutions, significantly expanding the possibilities of innovation. However, the lack of a broader vision and understanding between organisations coming from different disciplines may impede progress. In addition, turbulent markets create risks for SMEs seeking to create partnerships with actors outside of their value chain and may limit their ability to proactively explore the benefits of potentially valuable inventions.
Therefore, more advances in the theory of CII and innovation ecosystems are needed.
For example:
How should an innovation ecosystem be organised to promote CII?
What are those ingredients of innovation ecosystem that enable CII?
What is the role of accelerators and other actors from ecosystem that foster innovation in different ways?
Insights from research on this topic to support the development of models and guidelines that propose practical solutions could help businesses to leverage these opportunities.
Finally, multiple stakeholders and their conflicts of interest have to be resolved in order to achieve the sustainable development goals, especially in terms of partnerships between competitors.
Q. Can you describe some interesting findings in this area?
A. Recent literature shows that some agents of innovation ecosystems – such as accelerators – are considered to be especially beneficial to the fostering of innovation activities. This is because they represent the connection between extended interventions (research, technical, financial support among others) and top hard outcomes (the number of technologies with high impact on the market, the introduction of a different technological paradigm within an industry, among others).
However, OI may be not always successful, and developing a contingency view of the topic by analysing the determinants that contribute its success is among our main areas of interests. For instance, Carmona-Lavado et al. (2021) reveal the relevance of human capital, alliance coordination capabilities and inter-organisational capabilities, for supporting the OI strategy.
At the same time, the coopetition also positively influences development of R&D human capital via proactiveness in forming alliances (Vlaisavljevic et al., 2022).
Some papers of interest:
Carmona-Lavado, A., Cuevas-Rodríguez, G., Cabello-Medina, C. and Fedriani, E.M. (2021). Does open innovation always work? The role of complementary assets. Technological Forecasting and Social Change, 162,120316. https://doi.org/10.1016/j.techfore.2020.120316
Crișan, E.L., Salanță, I.I., Beleiu, I.N. et al. (2021). A systematic literature review on accelerators. Journal of Technology Transfer 46, 62–89. https://doi.org/10.1007/s10961-019-09754-9
Moritz, A., Naulin,T. and Lutz, E. (2022). Accelerators as drivers of coopetition among early-stage startups. Technovation, 111, 102378. https://doi.org/10.1016/j.technovation.2021.102378
Vlaisavljevic, V., Gopalakrishnan, S., Zhang, H., Cabello‐Medina, C. and Guilbault., M. (2022). Dancing with Wolves: How R&D Human Capital Can Benefit from Coopetition. R&D Management, 52 (3): 449–464. https://doi.org/10.1111/radm.12483
Q. If someone was new to this topic what would you suggest they read to get a quick overview of the issues?
A. Two literature reviews. Our just published paper on cross-industry innovation, of course, and an extremely well-cited one on innovation ecosystem.
Carmona-Lavado, A., Gimenez-Fernandez, E.M., Vlaisavljevic, V. and Cabello-Medina, C. (2023). Cross-industry innovation: A systematic literature review. Technovation, 124, 102743. https://doi.org/10.1016/j.technovation.2023.102743
Granstrand, O. and Holgersson, M. (2020). Innovation ecosystems: A conceptual review and a new definition. Technovation, 90–91, 102098. https://doi.org/10.1016/j.technovation.2019.102098
And additionally, an exploratory case study that shows how the start-up's survival can benefit from open innovation practices mediated by an accelerator.
Battistella, C., De Toni, A.F. and Pessot, E. (2017). Open accelerators for start-ups success: a case study. European Journal of Innovation Management, 20 (1), 80-111. https://doi.org/10.1108/EJIM-10-2015-0113