Open innovation might be the way to tackle the world's most pressing societal challenges – trials that can only be weathered when diverse sets of collaborative partners join forces – but very little understanding exists, beyond anecdotal, to link open innovation to societal impact.
Against this background, the R&D Management special issue "Leveraging open innovation to improve society: past achievements and future trajectories" is one of the first attempts trying to expand the boundary of open innovation from private to public domain.
Ever since 2003, when Chesbrough first coined the term open innovation, researchers have mainly focused on how private firms create values by adopting external ideas and releasing internal knowledge. However, public organizations, such as government or NGOs have utilized open innovation as a good tool insourcing new ideas and increasing their reach to general public, and private firms also have appreciated the value of open innovation which co-creates not only business values but also societal impact.
This special issue provides one editorial and seven papers to discuss and establish a new framework, looking at the other sides of open innovation.
Articles in this special issue can be grouped into the following three categories and each paper provides very insightful implications for practitioners.
1. Theoretical illustration of open social innovation – what are the pros and cons
In the editorial, Ahn et al. (2019) attempts to define social impact and suggest benefits and challenges of open social innovation.
Open innovation has many advantages, such as higher quality of innovation through multi-disciplinary approaches, increased learning capacity, increased speed of innovation/market introduction and increased acceptance of innovation, but it is not a panacea. Open social innovation requires complicated management in the long run. Also, balancing internal and external innovation, loss of control and ownership, risk of opportunism, motivating stakeholders are challenges to overcome.
Smart et al. (2019) also warns that there is both bright and dark side in open social innovation. Particularly, they illustrated this with an example of open science pushing academics to open their knowledge freely. Open science model which is linked to open innovation has rapidly expanded our body of knowledge by inviting various stakeholders, but they highlight how the increased participation of the public in science and policy evaluation driven by social media led to a decreasing trust and a delegitimisation of the role of professional scientists.
2. Open government – how have governments used open innovation and why?
By collaborating with the periphery and leveraging external knowledge, government institutions initiate social innovation and stimulate a positive change for society.
Randhawa et al. (2019) examines the organizational and project-level choices of government agencies that crowdsource from citizens to drive open social innovation, and thus develop new ways to address societal problems.
Schmidthuber et al. (2019) examines the involvement of citizens in an ideation platform initiated by a local government and investigates the motivations affecting participation intensity. This citizen participation process is called 'citizen sourcing'. Citizen sourcing attempts to collect new ideas from the end-users, but it may be different from user innovation in private firms in that citizen sourcing is more dependent upon intrinsic motivation.
In their articles, Randhawa and Schmidthuber showed that open innovation is becoming a new policy tool thanks to the rapid development of information and communication technology. As the adoption of open innovation in governments naturally open their public administration process, the boundary between public and private sector will be blurred, which will provide many new opportunities for not only citizens but also private firms.
3. Open innovation as a social platform increasing social welfare
In this category, four interesting papers showed how private sector can also use open innovation as a tool co-creating not only business but also social value.
De Silva and Wright (2019) identified different types of entrepreneurs who co-exploit co-identified opportunities for co-creation, enables them to generate potentially competing social and business values.
Kohler and Chesbrough (2019) studied how to design crowdsourcing platforms for social innovation and found that thriving platforms have a clear purpose, they facilitate value-creating interactions for well-understood actors and build a valid business model.
Sims et al. (2019) investigated how Open MRS, an open-source software community provides affordable medical record-keeping software in developing nations using open innovation.
Rayna and Striukova (2019) explored the dynamics and impact of open social innovation, within the context of fab labs and makerspaces. These four case studies show that open innovation can be a good tool for private firms, entrepreneurs, public organizations which are interested in balancing commercial and social value. A private firm's main goal has been profit-creation for a long time. However, a recent year has witnessed a drastically increasing attention to Environmental, Social and corporate Governance (ESG), and open social innovation which pursues and balance both profit and non-profit value can be a good practical approach worth adopting.
The articles
AHN, J. M., ROIJAKKERS, N., FINI, R. & MORTARA, L. 2019. Leveraging open innovation to improve society: past achievements and future trajectories. R&D Management, 49, 267-278.
DE SILVA, M. & WRIGHT, M. 2019. Entrepreneurial co‐creation: societal impact through open innovation. R&D Management, 49, 318-342.
KOHLER, T. & CHESBROUGH, H. 2019. From collaborative community to competitive market: The quest to build a crowdsourcing platform for social innovation. R&D Management, 49, 356-368.
RANDHAWA, K., WILDEN, R. & WEST, J. 2019. Crowdsourcing without profit: the role of the seeker in open social innovation. R&D Management.
RAYNA, T. & STRIUKOVA, L. 2019. Open social innovation dynamics and impact: exploratory study of a fab lab network. R&D Management, 49, 383-395.
SCHMIDTHUBER, L., PILLER, F., BOGERS, M. & HILGERS, D. 2019. Citizen participation in public administration: investigating open government for social innovation. R&D Management, 49, 343-355.
SIMS, J., GICHOYA, J., BHARDWAJ, G. & BOGERS, M. 2019. Write code, save lives: how a community uses open innovation to address a societal challenge. R&D Management, 49, 369-382.
SMART, P., HOLMES, S., LETTICE, F., PITTS, F. H., ZWIEGELAAR, J. B., SCHWARTZ, G. & EVANS, S. 2019. Open Science and Open Innovation in a socio‐political context: knowledge production for societal impact in an age of post‐truth populism. R&D Management, 49, 279-297.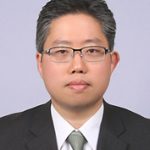 Joonmo Ahn, Ph.D. (Cantab) is an Associate Professor at the Department of Public Administrationat Korea University, Seoul, South Korea.