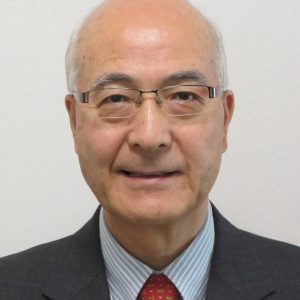 'Clock speed' can vary considerably between R&D departments and this creates challenges for global technology management. Dr Hajime Endo is an Executive Consultant for TouGas Oilfield Solutions, a Germany-based technology company that develops and commercialises chemistry-based solutions for its customers in the global oil and gas industry.
Dr Endo has more than 35 years of experience in chemical and biotech industries. Before joining TouGas in 2014 he was President and Chairman of Lonza Japan Ltd, a wholly owned subsidiary of Lonza, a global chemical and biotech company. His previous experience includes various management positions at Procter & Gamble and Hoechst.
We asked Dr Endo about his experiences of managing international R&D projects, and he explained that access to the end consumer is one of the factors that can determine the R&D culture of an organisation.
Q How did you become an R&D manager?
I think I grew into a management role. My first role was as a staff chemist in the Product Development Department (PDD) of Procter & Gamble in the US (Cincinnati, Ohio). This was preceded by a PhD in chemistry from Rice University (Houston, Texas) followed by a post-doc at University of Goettingen in Germany [Dr Endo was an Alexander von Humboldt Fellow]. After a while I became an R&D manager leading a team of R&D staff on certain projects.
Q Do you think that organisations have different 'R&D cultures'?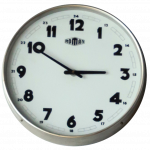 Yes, the difference in cultures of different organisation can be quite significant.
Procter & Gamble is a global consumer products company and the R&D activities are strongly driven by consumer needs. As a result the clock speed in the PDD of P&G is quite fast. Many projects target completion within six months to a year, with management requiring status reports every two weeks.
Although I was engaged in new product development projects, and did many technical evaluations in laboratories, the ultimate validation of new technologies was achieved by consumer tests, even at the R&D level. This was to prove that the new product would be better accepted by consumers than the current products in the market. Completion at P&G meant the introduction of new or improved products into the market.
The culture was very different at Hoechst, the second company I joined. Hoechst was a global chemical/pharmaceutical company and for about ten years I was in charge of leading the Japanese branch of corporate research. The mission of corporate research is to develop new technologies that can be used by multiple divisions.
We searched for emerging technologies that could be of value to existing divisions or to a newly created division based on the new technology. Since many technologies were still in early stages of development, it might be years before commercialisation.
As a consequence, we managed the projects with a stage-gate process with milestones rather than biweekly updates as at P&G. Another difference is that P&G, being a consumer product company, has direct access to the end market. A consumer products manufacturer like P&G can readily validate new technology by placing consumer tests, or even test marketing.
Hoechst produced raw materials; these were sold to manufacturers who produce the final products or intermediate products to be sold on to the next level of manufacturers. Therefore many layers of customers existed before the materials produced by Hoechst reached the final consumers.
Without access to the end market, Hoechst had to fine-tune the development of products based on the feedback of customers such as P&G. As a result, a supplier such as Hoechst is challenged to come up with the most optimal test conditions to simulate in-use conditions of consumers in real life.
Q Do you think there are particular challenges for companies operating in the Japanese market?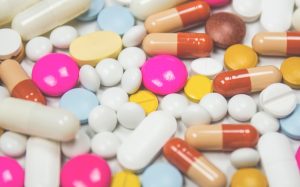 Yes, Japanese consumers are very quality-conscious and demanding. A minute change in product quality, which would not be a problem in western culture, can be a big problem in Japan.
To illustrate how sensitive Japanese consumers are, I can give an example. Hoechst had a pharma production in Japan and we once had a claim from customers about white tablets.
They complained about seeing tiny gray spots (less than 0.1mm), perhaps one spot on one tablet out of a package of 100. This had nothing to do with the efficacy of the medicine and, if noticed at all, would not be a problem in Europe or in the US. However, the Japanese production had to install many additional measures to make sure the tablets were absolutely spot-free.
Q What advice would you give to your younger self?
If someone wants to become head of R&D for a company, I would recommend that he or she gains experiences from a broad range of functions and divisions, particularly sales and marketing departments. The ultimate goal of R&D is to introduce new products that will be well accepted by the customers so a well-rounded knowledge is a good grounding.
Q Which R&D tool have you used most?
I am most familiar with the use of the stage-gate process to manage a number of projects and screen them for final commercialization.
Dr Hajime Endo is an Executive Consultant for TouGas Oilfield Solutions.
He was interviewed by Dr Allison Haitz, VP of Strategic Innovation, Consumer Care, at Lonza.