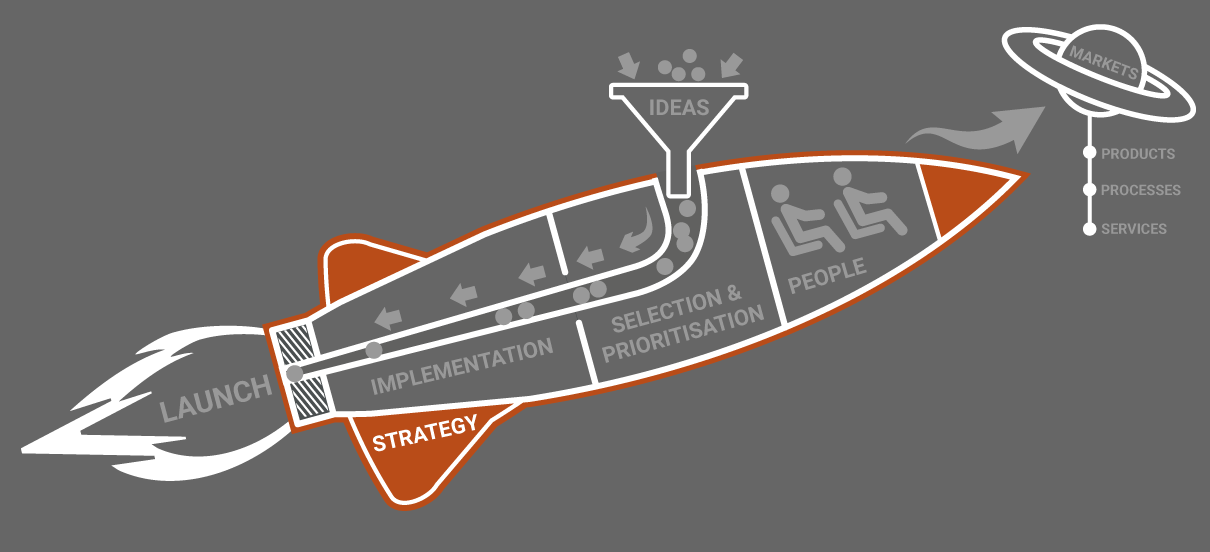 2
3
4
1
5
1 > Strategy steers innovation
where it is most needed
An innovation strategy guides and influences ideas
selection and implementation, identifying the business priorities
and ensuring senior management buy-in at an early stage.
The strategy may recommend acquisition, a new supply chain or new skills.
Read More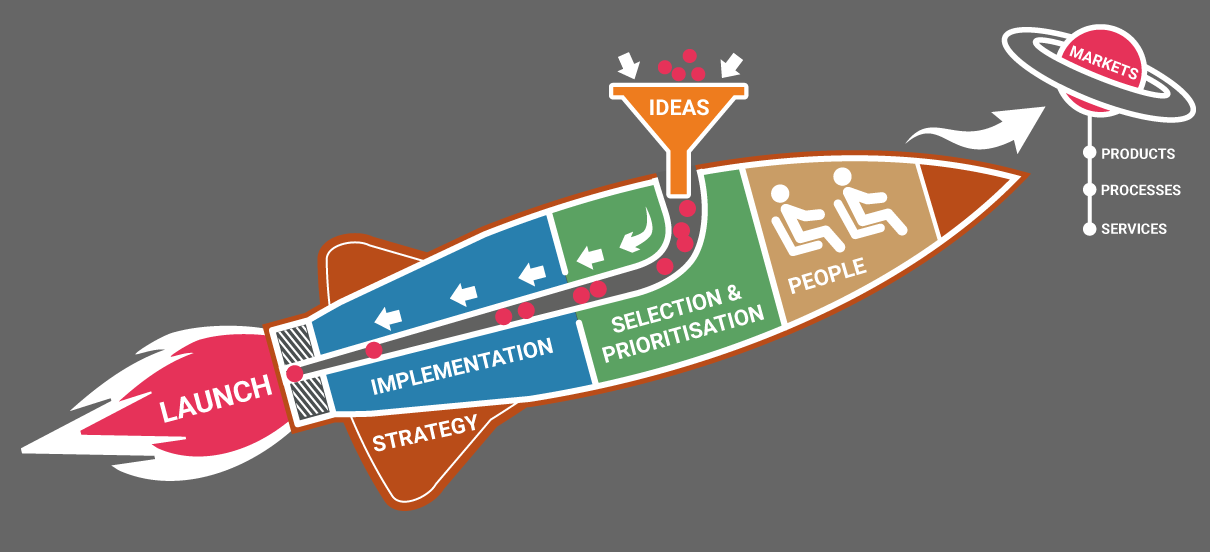 2
3
4
1
5
Without risk you cannot have
game-changing innovation
The key to successful innovation is to fail fast at the front-end,
where the impact on the business can be managed.
The Pentathlon Framework can be used to describe a structured process
that removes the risk of failure as ideas progress through the 'Innovation Funnel'.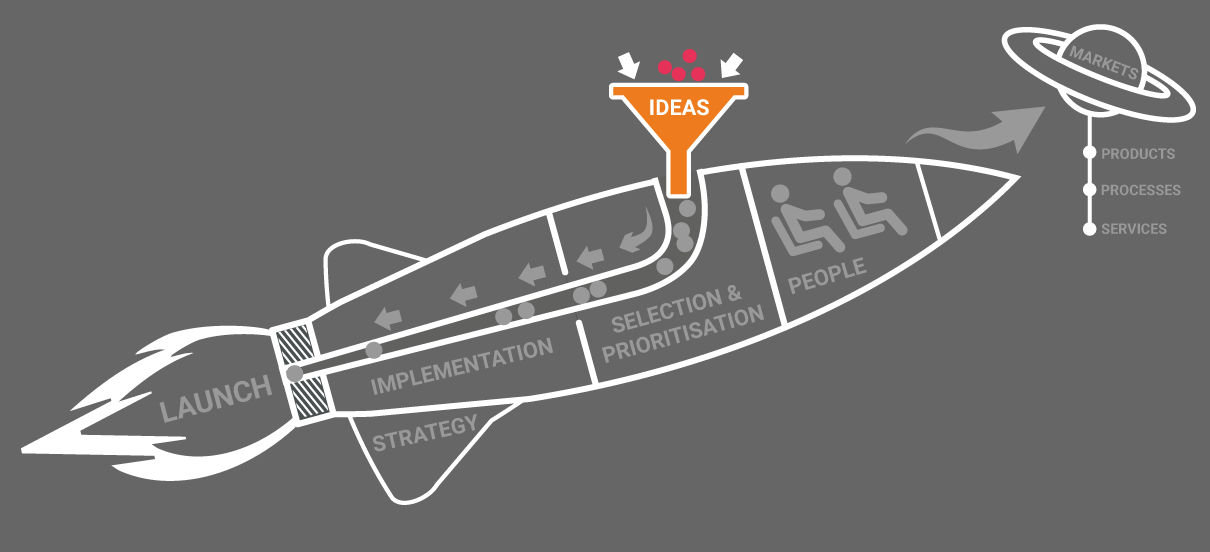 2
3
4
1
5

2 > Ideas Generation
Ideas generation is a response
to problems and challenges.
Read More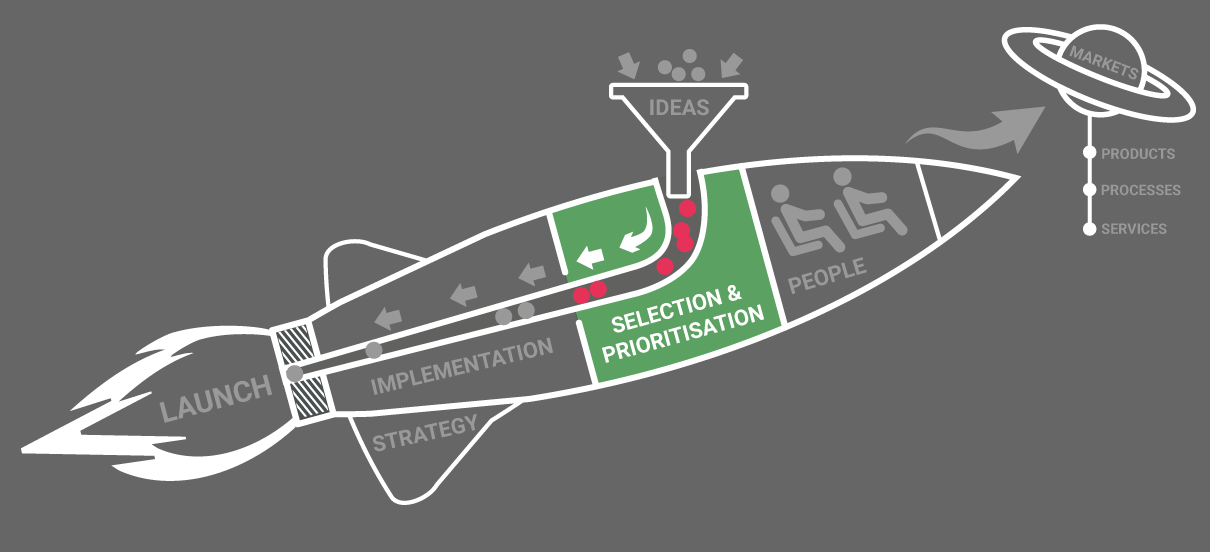 2
3
4
1
5
3 > Selection &
prioritisation of ideas
A process is required for the selection and prioritisation
of ideas when incomplete information is available
Read More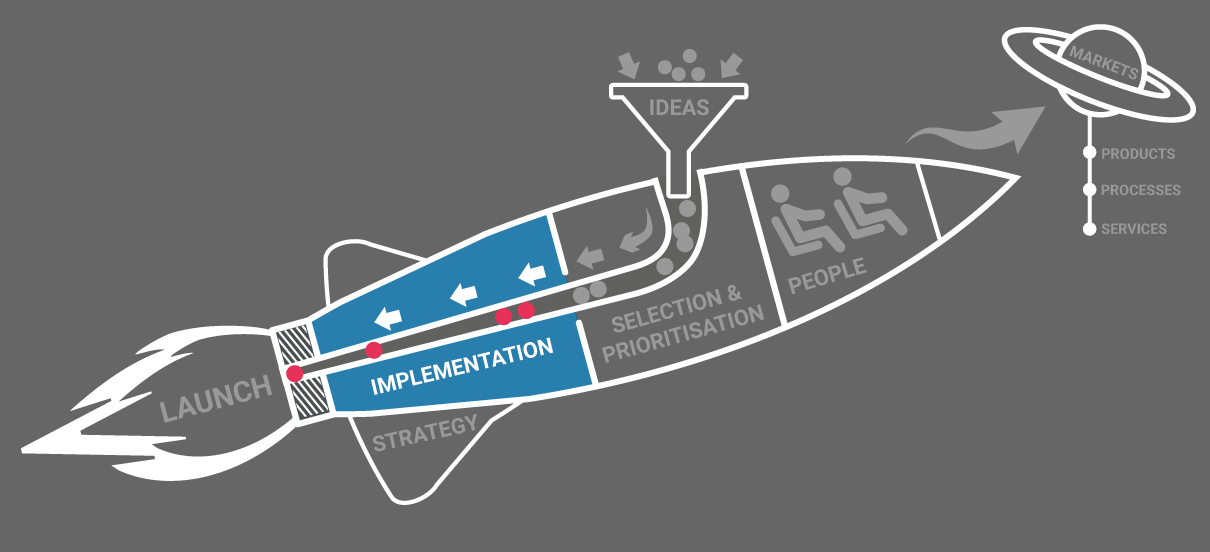 2
3
4
1
5
4 > Implementation
of ideas to market
Strong project management skills are needed
to move ideas from conception, through implementation
to market in an environment of high uncertainty.
Read More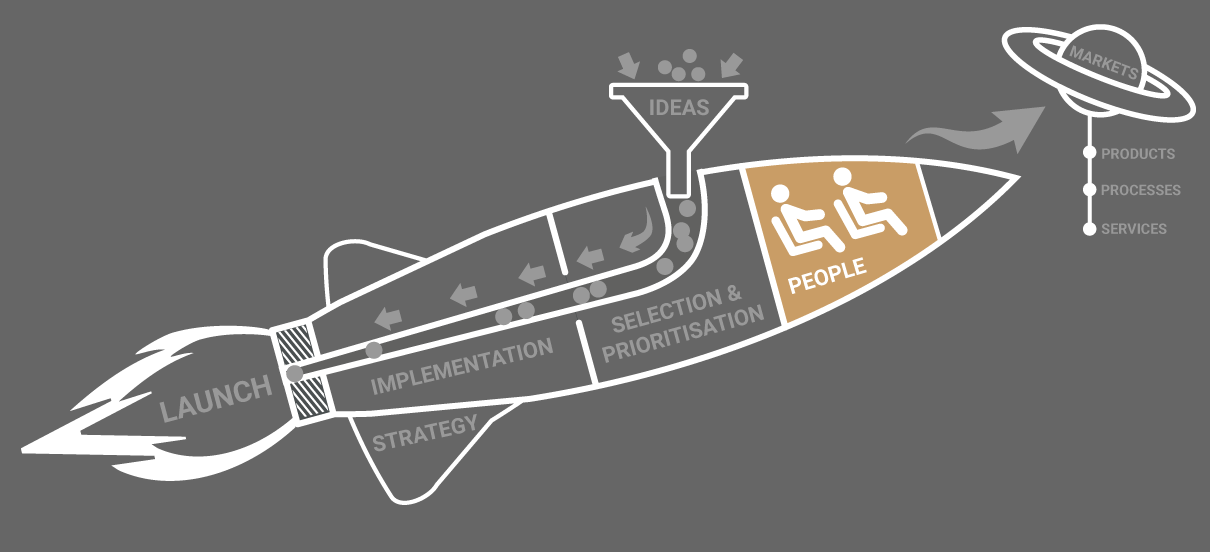 2
3
4
1
5

5 > People & organisations
An enterprise culture is one that can manage the
tension between taking risks and minimising
failure as products and services near market.
Read More
THE PENTATHLON FRAMEWORK - click to read more
2 > IDEAS
3 > SELECTION
4 > IMPLEMENTATION
1 > STRATEGY
5 > PEOPLE
refresh
Technology strategy is essential in a competitive market
A technology strategy – that is aligned with the corporate mission – can help focus R&D on doing the right things for growth. It can supports the R&D manager to: –
Make difficult decisions such as how to restructure the department or manage the product portfolio.
Objectively identify the right technology opportunities and defend from possible technology disrupters.
The different facets involved in creating a technology strategy are covered in our theme. 
A strong technology platform provides a competitive advantage for a organisation.
Steve Bone of nu Angle describes how a technology strategy runs in parallel to the business plan in this short video. He uses the example of biofilm management to show how although each business unit might have its own market challenges managing the technology across the whole business can provide economies of scale.
He says: "First, you need to decide what part of the technology you are really good at and to gain an objective view as to whether your lead is sustainable, because you don't want to risk your core business by spreading your resources too thinly.
"One method of reducing risk is to manage the technology horizontally across the organisation so that all the business units benefit from the investment.  This has been described as a 'technology skewer' – an approach to technology management that can support growth."
He explains more in the video
Articles Relating to Strategy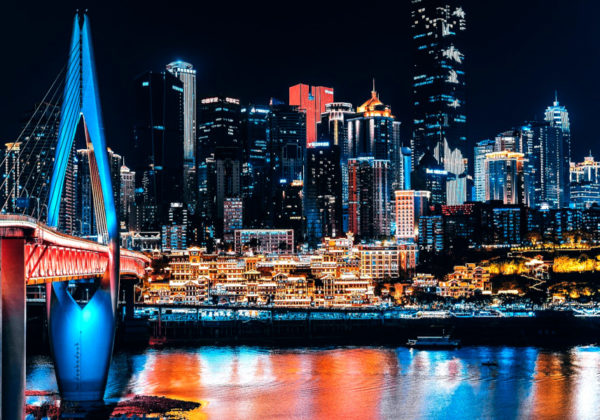 High-speed rail and semiconductors play a key role in the implementation of China's Belt and Road Initiative, which can be considered a country-level policy of 'Inside-Out' open innovation. The authors observe that China's path to prosperity is very different to...
Read more