As innovating business models – rather than products, services and processes – becomes core for a company's strategy, academics and practitioners wonder how Business Model Innovation theories and practices may be crossed with Digital Innovation.
This track in the R&D Management Conference explores how Digital Innovation can enable (or hinder) BMI – or "Digitally-enabled Business Model Innovation".
Research questions top be considered include:
What is the role of digital innovation as an enabler (or barrier) for BMI?
What are the different impacts of digital technologies on an incumbent's or a startup's value generation, delivery and capture processes?
What are the antecedents, moderators, mediators and outcomes of Digitally-enabled BMI?
What is the relationship between a company's Digitally-enabled Business Model and its overarching Digital Strategy?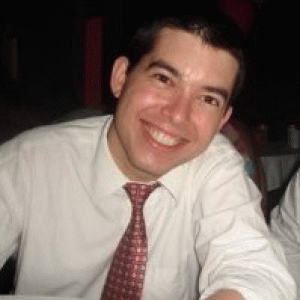 We asked track co-chair Marcelo Nogueira Cortimiglia of  Departamento de Engenharia de Produção e Transporte, Federal University of Rio Grande do Sul for his views.
1. What do you think are the most disruptive influences impacting developments in your track?
Digitally-enabled Business Model Innovation impacts the way both incumbent companies and startups compete in growingly converging and digitalized industries.
Understanding how digital innovation can help such companies and startups create value, deliver value to their target customers and reap a share of such value is paramount for Strategic Management and Innovation Management theory and practice.
2. Can you describe some recent findings in this area that are of interest to you personally? 
Entrepreneurs and managers are constantly exposed to pervasive digital technology, at both an organizational and individual level: this made them clearly understand how disruptive the power of such technology can be to change products, services, but also whole Business Models.
As a result, they are now well aware that their business models can be powered by digital technology – thus becoming "digitally-enabled" – and their Business Strategies should be turned into Digital Business Strategies.
3. If someone was new to this topic what would you suggest they read to get a quick overview of the issues?
To understand more about the trend leading to the formulation of a Digital Business Strategy, you can refer to
Bharadwaj, A., El Sawy, O. A., Pavlou, P. A., & Venkatraman, N. V. (2013). Digital business strategy: toward a next generation of insights. MIS Quarterly, 37(2), 1-18.
To get an overview on the current opportunities and challenges of Business Model Innovation research, you can read the work from
Foss, N. J., & Saebi, T. (2017). Business models and business model innovation: Between wicked and paradigmatic problems. Long Range Planning.
In addition, to get an insight on the relationship between Business Strategy formulation and Business Model Innovation, you could go through to our recent piece published in R&D Management's Special Issue on Business Model (&) Innovation:
Cortimiglia, M. N., Ghezzi, A., & Frank, A. G. (2016). Business model innovation and strategy making nexus: evidence from a cross‐industry mixed‐methods study. R&D Management, 46(3), 414-432.
Proponents: Antonio Ghezzi; Raffaello Balocco; Marcelo N. Cortimiglia; Alejandro G. Frank
For more information about the R&D Management Conference.