Intellectual Property (IP) offers huge value to firms so why do some companies give away their patents for free?  This is the conundrum being considered by Jonas Ehrnsperger, a RADMA scholar studying at the Centre for Technology Management, University of Cambridge.
In 2014 Tesla announced that it would not charge royalty payments for its patents, this IP Pledge has given rise to much debate about IP strategy. However, the language around this subject is ambiguous with terms such as Open IP, Patent Pools and IP Pledge being used inconsistently.
Jonas Fabian together with Frank Tietze have addressed this issue in a working paper: 'IP pledges, Open IP or patent pools? Developing taxonomies in the thicket of terminologies' that identifies eight mutually exclusive types of IP Pledge and proposes an IP licensing taxonomy that distinguishes IP Pledges from other common licensing types such as patent pools and cross-licenses. In doing so it is making a contribution towards the ontology of IP licensing theory.
Jonas is grateful for the support that he has been given by RADMA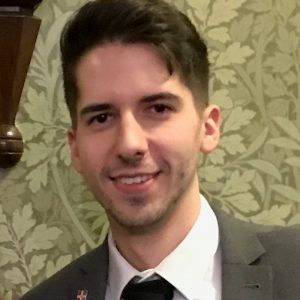 "RADMA is funding my PhD  for 3 years, cover all my living costs; without it, I would have not started a career in research. RADMA supports me a lot.
"I have had the opportunity to travel a lot and talk to incredibly interesting people – politicians and company executives. Although, these people are very busy, they have been happy to talk to me in order to foster research outcomes."
If someone wanted to learn more about your research subject what would you recommend they read?
"If people want to know more about Open Intellectual Property strategies for emerging technologies I would recommend our working paper and 'Patent Pledges: Global Perspectives on Patent Law's Private Ordering Frontier' by Contreras and Jacob (2017)
Working paper https://www.repository.cam.ac.uk/handle/1810/289453