Reducing waste is one of the drivers towards a circular economy, where the value of products, materials and resources is maintained for as long as possible by returning them into the product cycle at the end of their use, while minimising the generation of waste. The introduction of object identification to securely connect the physical and virtual worlds can help facilitate the introduction of a circular business model (CBM) but there are several types of CBM and different technologies are required for each.
In their paper Object Identification Technologies as Key Enabler for Circular Business Models, Claus Lang-Koetz of the Pforzheim University, Institute for Industrial Ecology (INEC) and his colleagues Amy Treick and Jörg Woidasky, explain the role of automatic identification technologies in transforming value chains.
Claus explains: "As resources circulate, the value of products and materials are maintained in use for as long as possible. The transformation of the entire economic system towards a circular economy is therefore a promising solution to the increasingly complex challenges of climate change and natural resource overuse."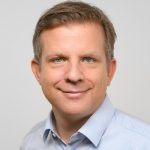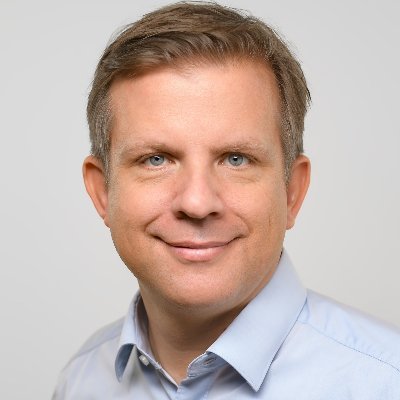 Capturing value
A CBM is a sustainable business model that creates, delivers, captures and preserves monetary and non-monetary value with and for the customers over the long term. In this context, biological and technical resource loops are closed, slowed, or narrowed and solutions for a sustainable development can be provided.
One of the challenges of a CBM is answering the question: 'how can products be identified and authenticated accurately and securely so they are protected from forgery?'
Technologies that enable automatic identification of objects (''Auto-ID technologies'') can facilitate this. They use individual codes that can be machine recognised and used as an identification feature to gather object-related data.
Four Auto-ID technologies analysed
The research looked at the use of four Auto-ID technologies: barcodes and radio-frequency identification (RFID) as examples of established approaches and digital watermarks and fluorescent markers as two new technologies currently in development.
It analysed these technologies and their current states with respect to the application of the identification feature (e.g. positioning, influencing factors, robustness) and its read-out (e.g. contact requirements, reading speed and distance, reliability).
Auto-ID technologies were found to play a critical role in CBM strategies for the following sectors: chemicals, mineral resources, ICT (information and communication technology), household appliances, fashion, fast-moving consumer goods and mobility.
Within their study, the authors identify and characterise the following major CBM patterns:
• Repair/Maintenance
• Reuse/Redistribution
• Refurbishment/Remanufacturing
• Recycling
• Cascading/Repurposing
• Biochemical feedstock extraction
• Product-Service-Systems (PSS)
Barcodes widely used in retail
Within the ICT and Household appliances sectors, the research revealed a particular focus on establishing Repair/Maintenance, Reuse/Redistribution and Refurbishment/Remanufacturing.
'Right to Repair' was called for in the EU's CE action plan, to comply manufacturers need to provide relevant information on products including on their lifespan and about the availability of repair services, spare parts and repair manuals.
To help make this information readily available the industry is using two-dimensional barcodes. This technology is particularly suitable due to its higher information density than linear codes, the inexpensive printing technology and the simple readability by means of scanners or mobile phone.
RFID beneficial for Product-Service-Systems in transport
Some companies already offer Product-Service-Systems (PSS) models, for example the ''pay-by-the-mile'' offer from Michelin for its tyres. This is accompanied with the collection and analysis of a great volume of data related with individual products.
Radio-frequency identification (RFID), which uses electromagnetic fields to automatically identify and track tags attached to objects, is particularly suited to this application.
With RFID tags a wide range of information can be captured automatically and read without visual contact.
As the manufacturer remains responsible for the product's functionality while it is used by the customer, the control and monitoring of the product's performance through corresponding RFID transmitter-receiver systems represents added value for both sides.
Fluorescent markers have utility for recycling
Recycling business models, require different material streams to be identified and sorted according to relevant fractions. For this, fluorescent markers can be considered as promising. They offer the great potential for defining a freely selectable variety of differentiation criteria via a robust identification feature that can be integrated or attached to different materials.
Supporting successful transformation to circular economy
In their paper, the authors detail more application possibilities as Claus explains: "Implementing circular business models can be seen as a key step for a successful transformation towards circularity and we have found a number of different models.
"In the paper, we analyse the potential of object identification and corresponding automatic identification (Auto-ID) technologies for each use case.
Paper: Object Identification Technologies as Key Enabler for Circular Business Models
Amy Treick, Jörg Woidasky, Claus Lang-Koetz  2022 https://doi.org/10.1002/cite.202100107