Creating well designed products that match a consumers real needs, doesn't always require a premium product.  Frugal innovation – innovating in a cost-efficient manner by taking in to account available resources – is gaining attention in both developed and developing worlds.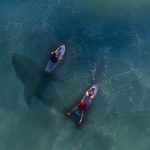 'Red oceans' is term coined to describe the industries that are in existence today – these are the known market spaces, where industry boundaries are defined and to increase market share companies need to try and outperform their rivals with increasingly cut-throat techniques.
Frugal innovation has the potential to disrupt these assumptions, increasing concern and interest by consumers in being sustainable, is rewriting many of the rules of marketing.
In her book, Frugal Innovation, Vanessa Ratten discusses the growing use and importance of frugal innovation in society.  She explains how frugal innovation differs to other types of innovation and how it offers a creative solution to issues of sustainability and the circular economy.
Case studies of companies which have innovated frugally are featured.
Book contents include:
Frugal innovation, an overview;
Theoretical frameworks;
Features and benefits;
Types;
Entrepreneurship;
Value Creation;
Design Process;
Responsible Innovation
Social Action
Frugal Innovation, future trends and directions.
Dr Gerrit Anton de Waal (RMIT University, Australia) provided a review for  the publisher's website:
Commenting that the "prevailing dominant logic in most firms is to develop premium products and services for affluent customers in developed markets, but these are stagnant 'red oceans.'"  Companies considering a 'blue ocean' strategy should consider the opportunity in emerging and developing countries, but also in the developed world, for frugal innovations.
He continues: "Firms are slow in developing frugal innovation strategies and general awareness is low across the board. There is an urgent need to educate managers at all levels on how to manage frugal innovation. More research is needed to answer the difficult questions and overcome the challenges. To this end Vanessa's book achieves both objectives. She succinctly conveys what is known about the topic while also directing future research to close the knowledge gaps.
"A great read for both innovation scholars and practitioners."
Frugal Innovation by Vanessa Ratten, published by Routledge 2019 available in hardcover and paperback.
The author, Vanessa Ratten, is Associate Professor of Entrepreneurship and Innovation at the Department of Management and Marketing, La Trobe Business School Australia.