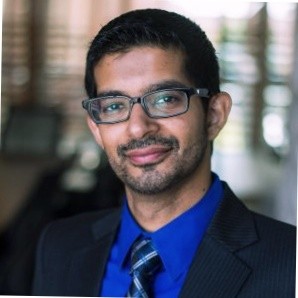 The need to reuse and repurpose during a time of restricted resources has created a wider resonance for a frugal approach. Arguably, frugal digital innovation provides an opportunity to drive attainment of UN's global sustainable development goals (SDGs) in a scalable and impactful manner. However there are detractors, with criticism that 'frugal' is another consumption-driven paradigm of innovation. We asked the three co-chairs of the track at the 2022 R&D Management Conference – Suchit Ahuja, Rajnish Tiwari and Stephanie Cadeddu – how they see the field of frugal innovation developing.
What are you hoping to achieve with this track at the conference?
The recent global crises have made this theme even more relevant, and we are hoping to raise awareness regarding the strengthened rigour of frugal innovation research and practice.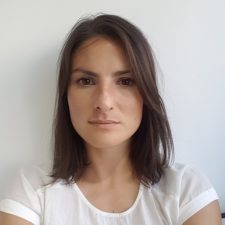 The conference track is therefore targeted at uncovering the hidden conceptual intersections between frugal innovation and other emerging phenomena and movements. This includes responsible innovation, sobriety, low-tech solutions, ecological transitions, social justice and the circular economy.
A collective exploration of these concepts will help to move research in a positive direction, while also enabling conceptual clarity as similarities and differences are examined. The cross-pollination of ideas among these conceptual frameworks is likely to help adapt research and practice to other new concerns that are arising in business and society.
We expect the track to advance the theoretical utilisation of frugal innovation by other disciplines and conceptual literature. We also aim to bring attention to how digitalisation and novel technologies are fuelling the development of new frugal solutions and how their diffusion via global ecosystems is creating significant economic, environmental, and social impacts.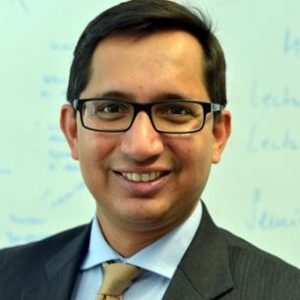 Do you think that the changes in RND management, such as a move to frugal, are permanent or will they be superseded by alternative approaches?
We are convinced that the frugal approach has to become a long-term management philosophy, that is practiced in both the global south and north in the foreseeable future.
The planet is faced with resource scarcity on the one hand, and economic constraints on the other, so we hope that it brings balance and sobriety to the current consumption-driven and growth-driven narratives that are predominant.
Frugal innovation and frugality have already been embraced as parts of emergent solutions to several ongoing grand challenges and we would like to see it intersect with other concepts so that there is mutual growth of research, and other disciplines benefit from the literature. For example, there is now research in responsible health innovation where frugality is one of the foundational pillars that leads to positive change in health systems.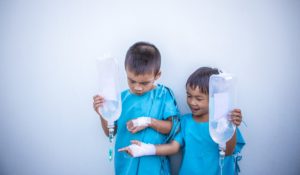 The growth of frugal innovation can happen in parallel with new movements such as low-tech and sobriety. But, at the moment, the intersections are not mainstream, and we are wondering how we could bring this to the forefront of political discourse and increase awareness about choices to drive positive business and societal transformation.
Frugal innovation can be leveraged to change the capabilities/capacities of the workforce at a young age as they become conscious of grand challenges across the world. For example, France is pushing techno innovation, 'AgroParisTech', to overcome reluctance from students to contribute to the agro sector due to all the environmental concerns observed over the last 30 years.
The cost of living has increased dramatically in many economies – what do you think a frugal approach offers in the current economic situation?
It offers the opportunity to encourage minimalism and sobriety in consumption by changing the dialogue, enabling consumers to drive the demand for frugal innovation through a conscious, change in society's mental set.
This would be actualised through:
Policy change – focusing not on throwing money at problems but on real needs and necessary requirements of communities. Then, leaning on responsible innovation principles to help a bottom-up approach to solutions that support frugal innovation development in a locally adapted context.
Wellbeing as a goal – reorienting innovation efforts for the common good that prioritize people's well-being through frugal innovation mechanisms (digital, social, and physical).
Cradle to grave – supporting all the value chain from ideation to innovation (not only R&D)  for the common good
Creation of "public good infrastructure" – physical (maker spaces, fab labs), digital (easy info. exchanges, online communities, digital sharing), social (community champions of causes, connections between communities-government-industry)
Beyond sustainable development  – Public sector capabilities for innovation contributing to the ecological and social transition
Make frugal innovation part of the culture – shift the mindset from "give me resources" (resources-consumption) to "what can I do with what I have" (innovating within constraints) and allow knowledge dissemination about how frugal innovation is done in different parts of the world that suffer from resource shortages.
Accessible to everyone – to frame frugal innovation also as a tool not just a business strategy; so that everyone has the capability to be 'a change maker'.
More reading on this subject
Frugal Innovation and the maker approach
Frugal Innovation and innovation challenge is not designed for entrepreneurs
Resource-Constrained Innovation and Frugal Engineering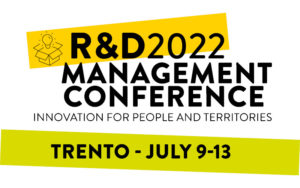 R&D Management Conference 2022 – University of Trento 11-13 July 2022
Track 2.15 Frugal Digital Innovation & Transformation: Impacting Business, Society, and the Environment
Track Chairs: Suchit Ahuja, Concordia University, Montreal, Canada;
Rajnish Tiwari, Hochschule Fresenius/Center for Frugal Innovation, Hamburg University of Technology, Germany;
Stephanie Cadeddu, Cégep du Vieux Montréal, Canada.