The call for proposals has opened for the 2020 R&D Management conference: Innovation Across Boundaries: Historical Reflection and Future Vision.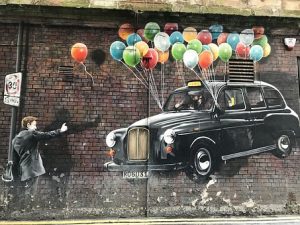 The Conference Organising Committee is inviting proposals from those who wish to organise a track on a specific topic.
This is an opportunity for Track Chairs to collate a series of interesting inputs around and in support of their key research interests. A maximum of two sessions (i.e. 8 papers) will be permitted for each track and papers may be academically focused, practice relevant, or a mix of both.
Look beyond the walls – themes include: 
ECOSYSTEMS and COLLABORATION
ENTREPRENEURSHIP
GRAND CHALLENGES INNOVATION
INNOVATION ENVIRONMENT
KNOWLEDGE MANAGEMENT
METRICS
ORGANISATION
SERVICE INNOVATION
SOCIAL INNOVATION
STRATEGIC THEMES
SUSTAINABILITY
Monday 28th October, 2019. – deadline for submissions
4th November, 2019 – applicants will be informed of the decision
11th November Call for Papers (structured abstracts) opens
3rd February – Abstract submission deadline
18 March Decisions on abstracts and papers
5th May Full Paper Submission Deadline
More information – R&D Management Conference tracks