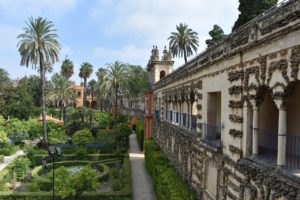 There is a unique opportunity to interact with experienced researchers in the field of Innovation and R&D Management at the Doctoral Colloquium, June 17-18, 2023, to be held in Seville, Spain in the week of the R&D Management Conference.
The Doctoral Colloquium is designed as a springboard for successful academic careers by examining important issues such as publishing, re­viewing, and collaborative research.
The Doctoral Colloquium is free of charge for all the selected applicants thanks to the generous funding from RADMA and is aimed at doctoral students who are in advanced stages of the dissertation journey and are intending to pursue research and teaching careers.
It provides an invaluable experience to network with others in this research field and gain insights and feedback that will support your work.  It is always a terrific morale booster.
Gain insight into current research issues and methodologies in innovation through intense interaction with the Colloquium faculty.
Meet leading research scholars in the innovation field and examine and discuss their latest endeavours.
Meet and share strategies, challenges, and experiences with other participants.
Scholarship for Conference attendance (19 -21st June) will also be available for successful candidates
Deadline for applications
Application deadline is 13 February, 2023.
Applicants will be informed of decisions by 31 March, 2023.
For more information and how to apply