After much discussion it has been confirmed that the 2020 R&D Management Symposium "Invention to Innovation: Creating the Conditions for Impact" is to go ahead in a virtual format.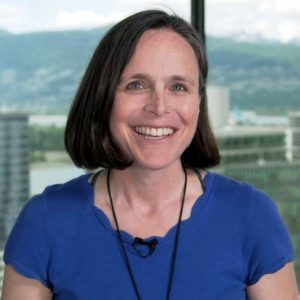 Co-organiser Elicia Maine, Professor of Innovation & Entrepreneurship at Simon Fraser University, comments: "Due to the uncertainty regarding travel and physical distancing requirements, the organising committee has decided to move the symposium to a virtual format; we have had some exciting contributions and are looking forward to a vibrant event.
"The symposium will still be held on August 4 and 5, 2020, and we will make every effort to schedule academic papers and the PhD mentoring session with time zones taken into account. The format will be designed to encourage interactive discussion and feedback in the sessions. There will be session discussants and best paper awards.
"A further piece of good news is that the registration fee will be waived, enabling more people to participate."
Those with papers accepted for the conference now have until 1 June 2020 to upload their papers to be scheduled into the academic program.
The revised conference agenda will be posted on the website by late May.
Draft Agenda: 2020 R&D Management Symposium "Invention to Innovation: Creating the Conditions for Impact"
The following is a draft agenda for the Virtual Symposium, subject to change by symposium organizers; check the latest programme here.
Day 1: Tuesday, August 04, 2020 (Pacific Daylight Time)
7:00  – 7:15: Opening remarks and welcome: Should scientists lead companies after they've spun-out of research institutes?
7:15  – 8:15  Keynote #1: How do you build regional capabilities if you are not MIT or Stanford?
Speaker: Professor Scott Stern, MIT – Academic Entrepreneurship
8:15 – 10.30 Parallel Sessions (Innovation Policy, Firm Entrepreneurial Strategy, Innovation Intermediaries)
10:30 – 11:30 Plenary Session: Endowing University Spin-offs Pre-formation: Entrepreneurial capabilities for scientist-entrepreneurs
Speaker: Dr. Elicia Maine, SFU – Academic Director, Invention to Innovation (i2I)
11:45 – 12:00  Best Paper Awards
Day 2: Wednesday, August 05, 2020 (Pacific Daylight Time)
7:00 – 7:10  R&D Management Editors – Welcome
7:10 – 8:40 Parallel Session: Ph.D. Mentoring Session (Closed Session)
8:45  – 9:45 Keynote #2: Changing role of corporate research labs and universities
Speaker: Professor Ashish Arora, Duke University
11:00 – 12:00  Innovation Intermediaries Panel Discussion: How do Incubators/Accelerators/Innovation Skills programs best create and serve scientist-entrepreneurs?
Moderator: Dr. Sarah Lubik, SFU – Executive Director, Charles Chang Institute for Entrepreneurship
12:00  – 12:15 Call to Action: Where do we go from here?