The number of collaborative research and development agreements is increasing rapidly. Central to these collaborations is the need to share proprietary intellectual assets to meet the objectives of the collaboration – and equally important is the need to protect that information from unintended use.
To understand how firms successfully share proprietary information in collaborative relationships, Edward Hummell and colleagues interviewed representatives of 30 Industrial Research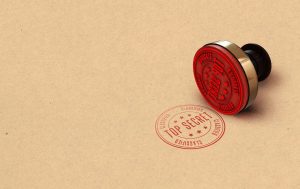 Institute (IRI) member companies.
Participants represented a cross-section of industry sectors, including life sciences, consumer products, oil and gas, chemicals, materials, federal laboratories, control systems, defence/aerospace, electronics and academia. Each representative was selected because of his/her central role in protecting intellectual assets and their organisation's extensive experience in licensing and using collaborative research agreements to meet technology commercialisation goals.
The results of the study fell in to four general areas:
Collaborations require a series of agreements;
Issues in non-disclosure agreements;
Issues in joint development agreements;
Organisational issues that affect intellectual asset protection.
The authors conclude that protection of intellectual assets involves a two-fold challenge.
From a legal/contractual perspective, nothing substitutes for a series of well-crafted legal agreements such as Non-Disclosure Agreement.
From the human behaviour perspective firms must ensure that collaborating researchers understand the relevant terms of the contract, including what information must and must not be shared.
The real challenge, say the authors, with protecting intellectual assets is that they are 'leaky' and 'sticky'. They leak out of the organisation with every visit of an outsider and they stick in the minds of anyone who hears them. Providing training to members of both firms with a specific focus on protecting sensitive information during the course of the collaboration during the course of the collaboration will pay enormous dividends say the authors.
Taken from Protecting know-how and trade secrets and trade secrets in collaborative R&D relationships by Gene Slowinski, Edward Hummell and Robert J Kumpf published in Research-Technology Management July-August 2006.