Greater use of tools and techniques for innovation will have lasting impacts after the crisis, according to the Charles Henry Noble, Editor in Chief of the Journal of Product and Innovation Management. Charles is participating in the 'Meet the Editors' panel of the R&D Management Conference.
I believe we're still learning what we've learned and haven't yet fully documented all the developments in innovation that have come from the COVID-19 crisis.
I do feel there are two broad sets of implications here, though. First, around rationalising the development process. There are insights that have come from the development of vaccines, managing supply chain disruptions and other factors and logistics related directly to the disease. Much of this learning relates to working faster, cutting out non-critical steps, developing creative partnerships, etc.
However, there is another set of implications that I believe have emerged just from people working largely from home in this past year.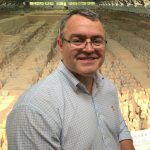 Fundamental change to product innovation
People have found that things they thought were "essential" in their work lives – for example, certain travel, face-to-face meetings – are not necessarily so.
In particular, innovators have learned, more than ever, how to work without collocating and to use a myriad of technology platforms and facilitate and expedite innovation.
These developments could fundamentally change how innovators work, even after the crisis is over.
I would agree that the implications for service innovation are probably as great or greater as for product development – and that is important as service innovation has probably not received the attention it deserves as a unique and critical field.
And the conference? I'm just curious to see the great work percolating up in this challenging time!