"Now is the time to re-think the firm's innovation process and methods," argues Robert G.Cooper, best known for the development of StageGate, a new product development process that is widely used by multinational organisations.
In his recent paper "Accelerating innovation: Some lessons from the pandemic", in the Journal of Product Innovation Management, Cooper reviews five approaches to accelerated development and discusses how they have supported rapid new product development during the recent global crisis.
He highlights companies from different fields that have accelerated new product development during the pandemic, not by compressing the innovation journey, but by looking at the process in a new way.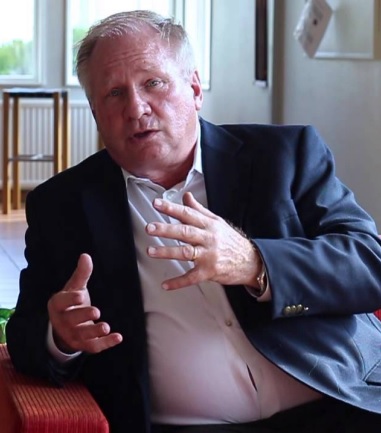 The five approaches to accelerating new product development
Cooper considers:
1. Use of focused project teams
A lack of resources is one of the fundamental reasons why projects take too long to get to market, but a common problem is a failure to prioritise projects effectively. Benchmarking studies show the top performing businesses are more focused, with more than half using fully dedicated product-innovation groups that only work on new products. Cooper gives some examples of how this is achieved.
2. Forced ranking of projects
Prioritising projects at regular reviews provides an objective approach to portfolio management: –
Productivity index – this gauges the value that is added for every additional unit of scarce resource. It therefore looks forward at the value gained, rather than the sunk cost. Done correctly it maximises the value of the development portfolio for a given resource level.
Qualitative scoring methods – a number of factors have been shown to correlate strongly with new-product success and profitability and this has resulted in a number of scoring methods that can predict new-product outcomes relatively well. Cooper describes the seven proven criteria for a scoring model that provides in a thoughtful Go/Kill decision.
3. Digital tools to accelerate knowledge generation
Rapid prototyping solves the number one reason for new-product failure, the lack of understanding of customer needs. Cooper discusses the use of 3D printing, simulations and virtual and augmented reality. He makes special mention of AI which can be used to predict the outcome of different technical solutions. With companies such as Amgen, Pfizer, Novartis, Sanofi, GlaxoSmithKline, and Merck now having partnerships with AI firms to discover new drug candidates for a range of diseases.
He quotes one source (Mishcon & Robinson, 2019) "The step-wise serial process of R&D will change to be hyper-iterative and integrated, so that real-world information coming back from development will, in real time, change the research being conducted."
4. Lean development
Value stream analysis is a well-known Lean-Six-Sigma methodology, designed to remove waste and inefficiencies and this can equally be applied to new-product development, to make the idea-to-launch system more efficient.
Cooper identifies that this has now progressed to a re-design of the process so that tasks overlap, starting one task or stage before the preceding one is 100% complete. This rolling approval process was used by the COVID-19 vaccine developers.
Value stream analysis is achieved by walking through the process, mapping idea to launch for a typical project and identify all the work that adds no value. Danfoss, the Danish controls company, undertook such an exercise, and succeeded in cutting the cycle time from development-approval through to launch by half in three years, with relatively little cost.
5. Agile development
Agile was originally developed in the software industry, and evolved into a set of principles outlined in the Agile Manifesto (Beck et al 2001).
The software development uses the Scrum method, with the process split into a series of short, iterative and incremental time-boxed sprints. Usually about 2 weeks long, once underway the team meets for a daily stand-up or scrum to share information and check everything is on course. At the end the progress is reported to stakeholders.
In Agile development the team is 100% dedicated to one project and co-located physically, the method is also very visual with tools such as burndown chart, Kanban chart and sprint backlog displayed in the team room.
Physical product development has also benefited. By building Agile project management methods into the stages of their traditional gating process and replacing the more rigid project management methods such as Gantt charts, timelines, and milestones leading firms such as LEGO have dramatically reduce time to market and got the product right. (Cooper & Fürst, 2020a). Cooper gives some examples of this.
In conclusion
Cooper concludes that the new Agile-Stage Gate approach yields three important positive results for manufacturers:
Development is faster: Sprints are timeboxed—a hard stop; the team is focused, and partially or fully dedicated; and frequent scums resolve problems immediately. The result is higher productivity, closer adherence to the time schedule, and shorter development cycles.
Gets the product right: Product designs (features, functionality, etc.) are validated by customers (and management) as the project moves forward.
Team morale is higher: The team is self-managed, self-organizing, ideally co-located, and has decision authority.
He cautions though that acceleration is not a panacea and that first doesn't always win – "sometimes second learns from the mistakes of the pioneer and does better."
One of the challenges is how to put a value on the hypothetical benefit of getting to the market sooner. Also, the development cost may be more, as Agile in particular, is resource intensive.
There is also the concern that by concentrating on time to market the firm may avoid bolder innovations, and focus instead on smaller, less challenging projects, or cut corners and make mistakes.
Cooper suggests that accelerated innovation is a fertile field for further investigation and there are still key questions to be answered.
Accelerating innovation: Some lessons from the pandemic. Robert G. Cooper, Journal of Product Innovation Management
First published: 10 February 2021 https://doi.org/10.1111/jpim.12565