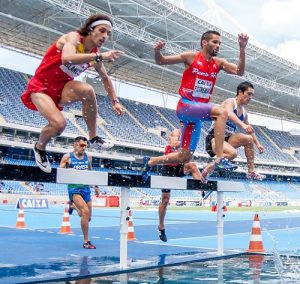 Of those drug projects that progress to a first human dose only 5% typically progress through all phases of clinical trials to become new medicines that benefit patients and generate revenue as commercial products (3).
In these circumstances portfolio management and selecting the winners whilst halting R&D projects that are not anticipated to succeed is vital.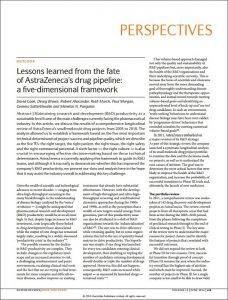 The paper by Cook et al (4): "Lessons learned from the fate of AstraZeneca's drug pipeline: a five-dimensional framework" describes the 5 Rs framework that was developed by one of the world's leading pharmaceutical companies to drive better R&D effectiveness.
The authors mined historic data and used this to identify the five most important determinants of project success and pipeline quality. The five "R's" framework: the right target, the right patient, the right tissue, the right safety and the right commercial potential was used to evaluate the R&D portfolio with a view to improving overall R&D productivity. A sixth factor, the right culture, is also crucial in encouraging effective decision-making based on these technical determinants.
I would recommend this paper to anyone interested in how learning from past experience can be used to create a powerful lever to guide Management of the R&D Pipeline.
The paper also provides valuable insight to the challenges of pharma R&D: for more on this subject please take a look at the so called "Better than the Beatles" paper by Scannell et al (5).
Joe de Sousa
Pharmaceutical Development
AstraZeneca
References
1 Research and Manufacturers of America (PhRMA). Biopharmaceutical Research & Development: the Process Behind New Medicines. 20 (Washington, DC,2015)
2 DiMasi et al, New England J of Med 372 (20): 1972, May 2015
3 Thomson Reuters CMR International Pharma R&D Factbook 2014
4 Cook et al, Nature Reviews Drug Discovery, 2014 (13), 419
5 Scannell et al, Nature Reviews Drug Discovery, 2012 (11), 191