When Tim Handyside became head of a new innovation management group for BASF's Construction Chemicals Division he was already an advocate of roadmapping.
The creation of the new group reflected the Construction Chemicals Division's shift from a structure in which regions operated as more or less autonomous business units to one which took a more global approach to strategic business management.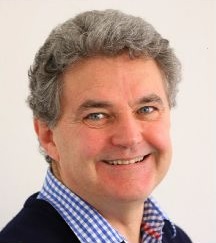 Global business segments were developed with 'Segment Portfolio' teams which brought together researchers, product developers, marketing and business development people.
From his previous experiences Tim knew that roadmapping was an ideal tool to help these cross-disciplinary teams develop and maintain a successful product and technology pipeline, as part of the ongoing strategic planning cycle.
To deliver long-term benefits roadmapping needs to be much more than a one-off exercise. If it was going to underpin the creation and implementation of the Division's product and technology strategy on a rolling basis, it would need to be become a key part of the planning process and be thoroughly 'institutionalised' into the DNA of all those involved. However, despite the full approval of both the division's senior and global business management, he found implementation challenging.
He talked to Clare Farrukh, Senior Research Associate at the IfM's Centre for Technology Management (CTM) about the benefits of roadmapping and some of the challenges that other companies experience when trying to maintain its momentum within an organisation.
Challenges at BASF – and elsewhere
Transparency creates issues
Tim: I find it surprising that there are still some people who don't 'get' roadmapping.
Clare: For some people it can be uncomfortable to have transparency, something that represents the state of your thinking. We also see technology people who are worried about being held to account for statements that may be inherently uncertain. Roadmapping can make people feel exposed. It is also an 'emergent strategic process' which is, by its very nature, essentially democratic – something that does not always sit easily with an organisation's culture.
Drops down agenda
Tim: Roadmapping is taking longer than I had hoped to fully institutionalise even though there is plenty of organisational support for it. And I think there are some interesting reasons for that. In our portfolio segment teams we have two big face-to-face meetings a year for which people travel in from around the globe. Roadmapping is always on the agenda but so are a lot of other important items so while it has become embedded in our team processes it is a challenge to keep it as a high priority.
Clare: This is a big question which many organisations face – knowing how most effectively and efficiently to refresh the roadmap. It often doesn't make sense to run a full-scale, two-day workshop every six months particularly if there hasn't been any significant change to the internal and external environment.
Balancing strategy with tactics 
Tim: That is certainly an issue for us. The drivers for change don't change that fast for us. The counter argument is that we are not generating enough new ideas.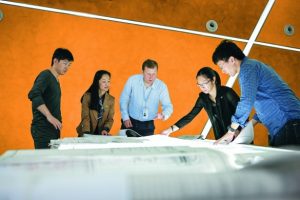 Clare: If a business is dealing with a lot of tactical day-to-day issues worrying about the pipeline is difficult. But that is the name of the game. You have to think tactically and strategically. One of the issues that has emerged from our conversations with other companies is the challenge of dealing with the aftermath of a roadmap. Companies can be left with a forest of post-it notes which need to be transcribed and the material structured and presented in a way that is useful. That takes time and effort.
Tim: We certainly recognise that challenge. We spend a lot of time putting it all into Excel and then work on the quality of the visualisation material. Although it does take quite a lot of effort, it is worth doing well.
Difficult to define timescales and scope
Tim: Another challenge we have is around timescales and scope. As part of the pre-workshop preparations – particularly if we are running workshops outside of the core process – we ask people how far ahead they want to think, how deep they want to go and which business they want to focus on. These different dimensions of setting up the workshop can be difficult.
Clare: This is something else we see. When people are roadmapping a new area they can trip over because the focus is too narrow or too wide.
How to integrate with portfolio planning?
Tim: We also struggle with going from the 'landscape' to the 'landmark'. We have got to the point where people are happy to produce a landscape within the workshops but we have had less success to date in taking ideas down to the topic level within the workshops. This is partly due to available time.
Clare: In fact, we have developed a light-weighted toolkit approach to do exactly that. It incorporates both focused roadmapping templates and a simple portfolio planning tool that can help dig down into good opportunities.
Involving stakeholders
Tim: Another area we have considered is bringing customers or other external stakeholders into the process as early as possible.
Clare: We have seen that used very successfully across supply chains in sectors such as aerospace and automotive where there are lots of tier 1 and 2 suppliers. It is definitely worth thinking about.
Research gives direction
BASF is one of the world's leading chemical companies. It has around 113,000 employees and annual sales in the region of €75 billion. Its products are used by businesses in virtually every country around the globe. 
Many of the challenges encountered by BASF's Construction Chemicals Division resonate with those experienced by members of the IfM's Strategic Technology and Innovation Management (STIM) Consortium.. The benefits of roadmapping are clear but how can those people charged with institutionalising it make sure those benefits are fully realised?
The preliminary results of Clare's research project suggest a number of ways in which organisations can address some of these challenges. To find out more about this research,  contact Clare Farrukh: [email protected]
Original post at IfM by Clare Farrukh; edited for R&D Today by site admin.