Professor Wim Vanhaverbeke examines Curana's pioneering approach to development and finds that open books, relationships based on trust, and 'going local' lie at the heart of innovation success.
With cheap Asian imports eroding its market share in the late 1990s, Belgian bicycle parts maker Curana needed a new business model. CEO Dirk Vens bet that even in the low-tech sector of making bike accessories, design and innovation could catapult him past the competition. To create products that were totally new to the bike parts industry, in 1998 he began working with outside designers, companies expert in plastic injection molding, and engineers at an R&D center specialising in process innovation. But nothing was easy. Vens had to experiment with different materials, processes, and manufacturing partners before he had a combination that could deliver a breakthrough product at the right price. Two years later, that product – the stylish, edgy, superlight aluminium-and-plastic BLite mudguard – was born. By linking up with several companies to develop something that was rapidly became a lifestyle hit, he transformed Curana's fortunes and revolutionized the sector. The front page of Curana's website says it all, with the company defining itself as a 'worldwide trendsetter' and 'manufacturer of extraordinary bike equipment.' These are not just bicycle parts. This is 'bicycle jewelry.'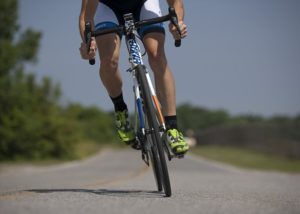 Just one of the examples that are examined in Managing Open Innovation in SMEs, published in June 2017 by Cambridge University Press, Curana's success highlights how small companies are embracing the global trend toward Open Innovation and collaborating with external partners to create breakthrough products and services. The BLite mudguard, which kickstarted a tripling of sales for Curana in six years, could not have been produced by Curana alone. Vens leveraged the knowledge of other companies to go from commodity producer to a product-driven market leader and strategic development partner for bike manufacturers.
Small Companies Adapt Faster
Of course, SMEs have long collaborated with customers to develop new products. So what's different now?  Open innovation pioneers are pooling the knowledge of multiple players in networks that continually experiment to drive innovation. The creativity and value-creation is in the network. That's completely new. Until now the firm might have been seen as the center of the R&D, but nowadays the network is key.
Large companies may have the resources to do everything in-house, but they too are embracing open innovation because it accelerates the development of new ideas and innovative solutions. Multinationals such as Cisco, GE and Microsoft, for example, are each investing millions of euros to crowd-source cutting-edge ideas from entrepreneurs, inventors and SMEs. The good news for small companies is that by the virtual of being small, they have the opportunity to be much more adaptable than large companies.
Experimentation is key to innovation and networks help small companies with limited resources drive the discovery process on a larger scale. Vanhaverbeke's book observes that by tapping open innovation networks, SMEs can change business models without having the required technology in-house.
Networks enable 'on-going experimentation'
Open innovation networks can help SMEs become highly profitable, but they only work as long as the value as created jointly is significantly larger than that produced by the partners on their own. The network's real value is the on-going process of experimentation, which produces new and unexpected opportunities. What's new is to co-create value and manage the ecosystem so it keeps on working. A company's success depends on both a nurturing of the network and its constant development.
Personal ties and trust are critical for open innovation partnerships among SMEs, and the entrepreneur launching the network typically leads the process. The advantage? It boils down to the fact that they can activate a network faster than anyone in industry because they know personally what each partner can do, based on what they have been doing for ten years. The result is innovation at a rate three times faster than in industry. The reason: Relationships are based on trust, not thick contracts.
And, Vanhaverbeke says, to ensure the strength and survival of an innovation network in the long run, the value created should be divided equitably. That means sitting together with open books. If one partner sees profit margin evaporate, the others have to find a solution. Otherwise, the network will be weakened.
Step 1: Innovation from the outside in
This kind of collective collaboration is not a natural reflex for many family-owned European SMEs, who are used to management control. Small companies don't like bringing others into decision-making. To achieve the kind of success demonstrated by Curana, that has to change.
Large companies' quicker embrace of new collaborative innovation models may help trigger new thinking among smaller companies, particularly in Europe. As multinationals seek to accelerate their innovation pipelines, the opportunities for SMEs to partner in open innovation platforms is mushrooming. The pharmaceutical industry, once a bastion of secrecy, is moving toward a new and transparent model of collaboration. Upstream early-stage research is bursting open as companies like Lilly and GSK unlock their libraries of compounds to outside researchers. It's an outside-in approach. It's not well studied and much less practiced – but there is a lot of potential value for this reason.
Because trust is so important, the first step for a small company seeking to forge an open innovation partnership is to think about its best customers – the ones it has worked with the longest and trusts the most, the ones with whom the company has proven itself, the clients who rely on the company. In discussing existing projects with these clients, savvy entrepreneurs can offer to help solve medium-term innovation challenges, creating a new dimension to the partnership.
Step 2: Go local
The second step is to develop a relationship with a local research institute or technical university which can help deliver the required expertise to bring new ideas to market. Small companies should seek local partners. Face-to-face contact with a partner you can trust is absolutely necessary, which means that proximity is essential. A local research university with a good track record of partnering with companies can help SMEs adapt new products, change business models and bring in new technologies. The "go-local" principle also applies to company partners.
Of course, partnering with multinationals can be risky for SMEs who have intellectual property to protect. Tell the truth – you have something to contribute – but not the whole truth. Create demand openly for things you privately do very well.
Business model innovation is key
What kinds of SMEs are best suited to open innovation? Those with an engineering base, technological expertise, and their own established niche are ideal because customers and universities respect their capability – and will be more willing to share information they wouldn't share with others. But innovation doesn't have to be radical. As seen in the Curana case study, SMEs can turbocharge sales and profits by importing ideas already used in another industry or through business model innovation. For example, in the solar energy sector, First Solar boosted sales among consumers by offering them an innovative financing package that required no cash payment to install a solar panel system on their roof. Instead, buyers leased the solar panels in combination with a 15-year contract to purchase the electricity generated by the panels. SMEs can echo that kind of business model experiment too.
Europe has no shortage of hidden champions. But managers need to take the first step. It all has to start from the management side, both with individual entrepreneurs and existing businesses. Business model innovation is so important because most small firms are not working in high-tech industries.
More information can be found in Managing Open Innovation in SMEs, (Cambridge University Press, 2017.)
Read the case studies @ www.exnovate.org
Order the teaching cases studies related to the book: (1) Quilts of Denmark, (2) PRoF, (3) Jaga, and (4) Curana.
Post by Professor Wim Vanhaverbeke, Hasselt University, ESADE Business School, National University of Singapore