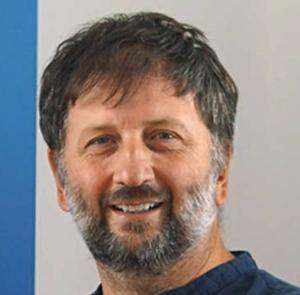 Gamification and design thinking are some of the tools developed to help exploit the potential of experimentation in the innovation process, but a major factor is still the culture of the organisation and its attitude to risk. We asked Alessandro Narduzzo of the University of Bozen-Bolzano, co-chair of this track at the R&D Management Conference 2022, what most excites him about this subject. 
What do you consider the most disruptive influence?
The revival of the power of experimentation is the most disruptive influence. Indeed the discovery of new knowledge is characterised by high levels of uncertainty and ambiguity.
This track explores the potential of experimentation, which by necessity encompasses both success and failure, and the implications for the organisation. We are hoping to offer a new perspective on knowledge creation.
This subject is particularly relevant in the uncertain context of digital transformation and the sustainable transition, which create huge potential but also great risk for organisations.
The role of failure in the experimentation processes and innovation is of particular interest to me.
Many aspects concerning the execution and result of unsuccessful experimentation around knowledge creation are not trivial within organisations and this is where organisational culture, especially the presence of psychological safety and emotional intelligence, can have a major influence.
What would you recommend those new to this subject to read to gain an overview? 
Cannon, M. D., & Edmondson, A. C. (2005). Failing to learn and learning to fail (intelligently): How great organizations put failure to work to innovate and improve. Long range planning, 38(3), 299-319.
Edmondson, A. C. (2018). The fearless organization: Creating psychological safety in the workplace for learning, innovation, and growth. Hoboken, NJ: John Wiley & Sons.
Rhaiem, K., & Amara, N. (2021). Learning from innovation failures: a systematic review of the literature and research agenda. Review of Managerial Science, 15(2), 189-234.
Thomke, S. (2020). Building a culture of experimentation. Harvard Business Review, 98(2), 40-47.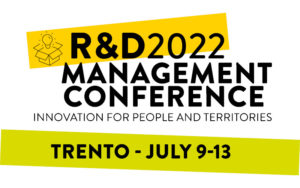 R&D Management Conference 2022 – University of Trento 11-13 July 2022
Track 2.3 Innovation by Experimentation: organizational culture, strategies, and tools
Track Chairs: Valentina Forrer (University of Bolzano), and Alessandro Narduzzo (University of Bolzano).